I don't know about you, but I needed to see some baby smiles today! It's a grey, soggy, almost-spring day here in Ontario, and I need a little reason to smile. I can't think of a better thing to do that than smiling newborns!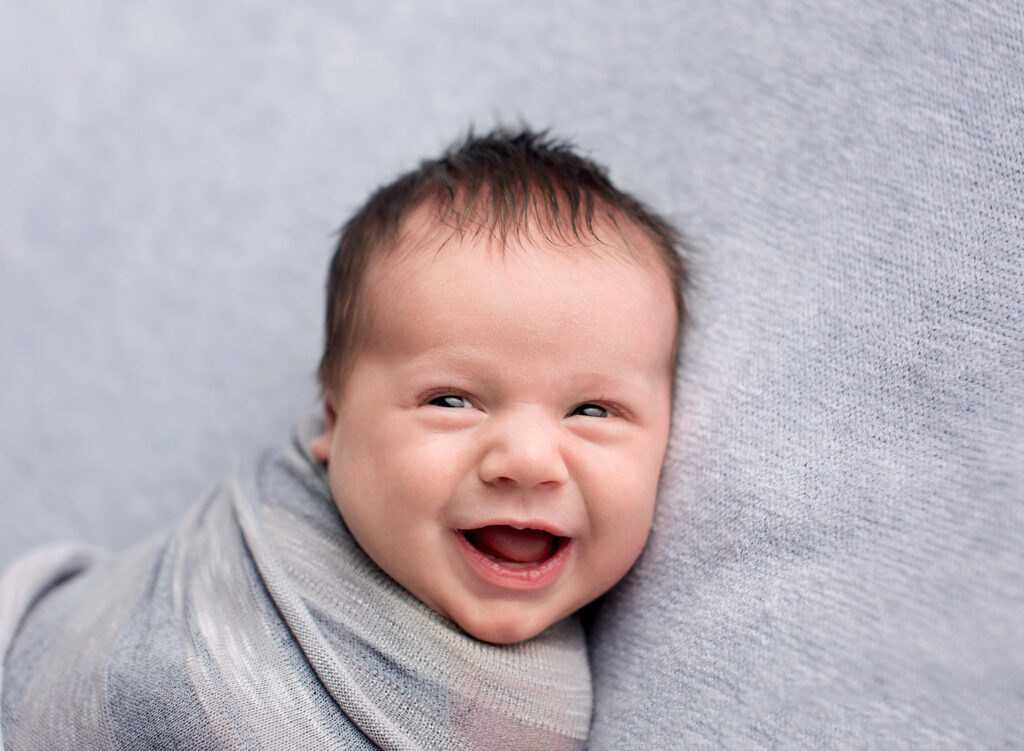 Is it gas? I really don't think so. I also don't think they are consciously smiling, but their sweet little faces are practicing using those muscles because they will need those smiles in a few months to ensure that loving bond with the people around them. (Or maybe there are more social reasons for newborn baby smiles- https://www.newsweek.com/newborn-smiles-arent-just-reflex-1196077).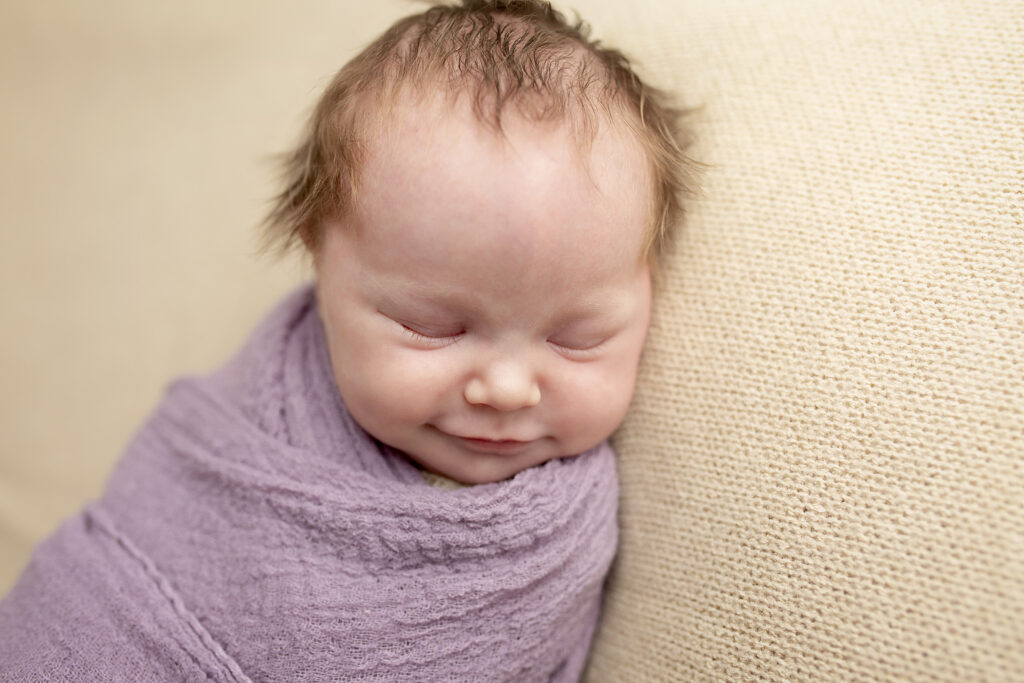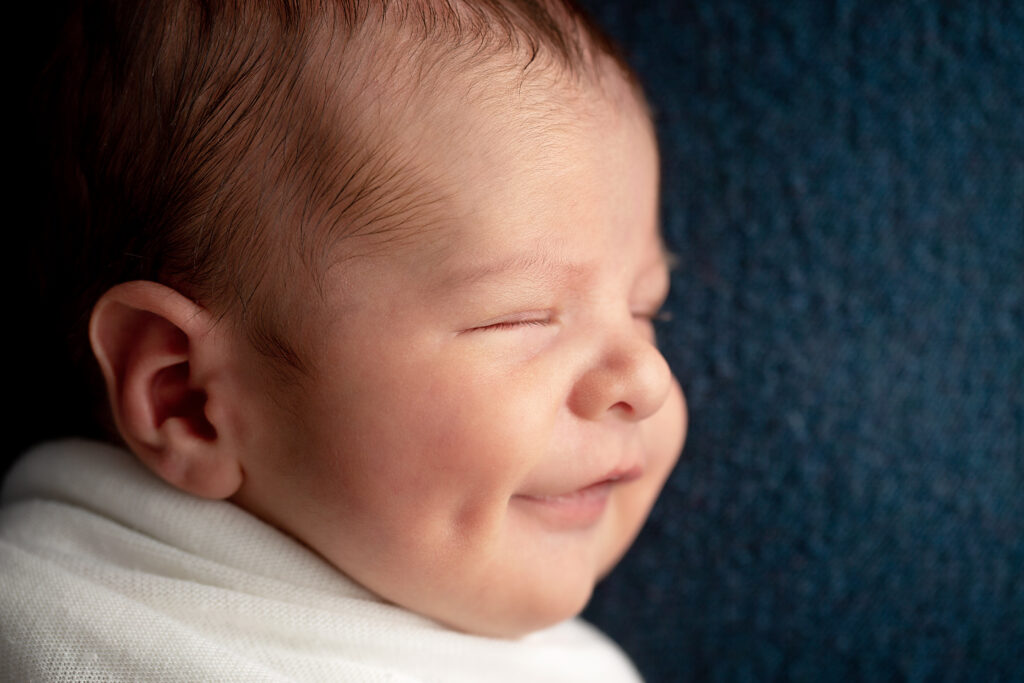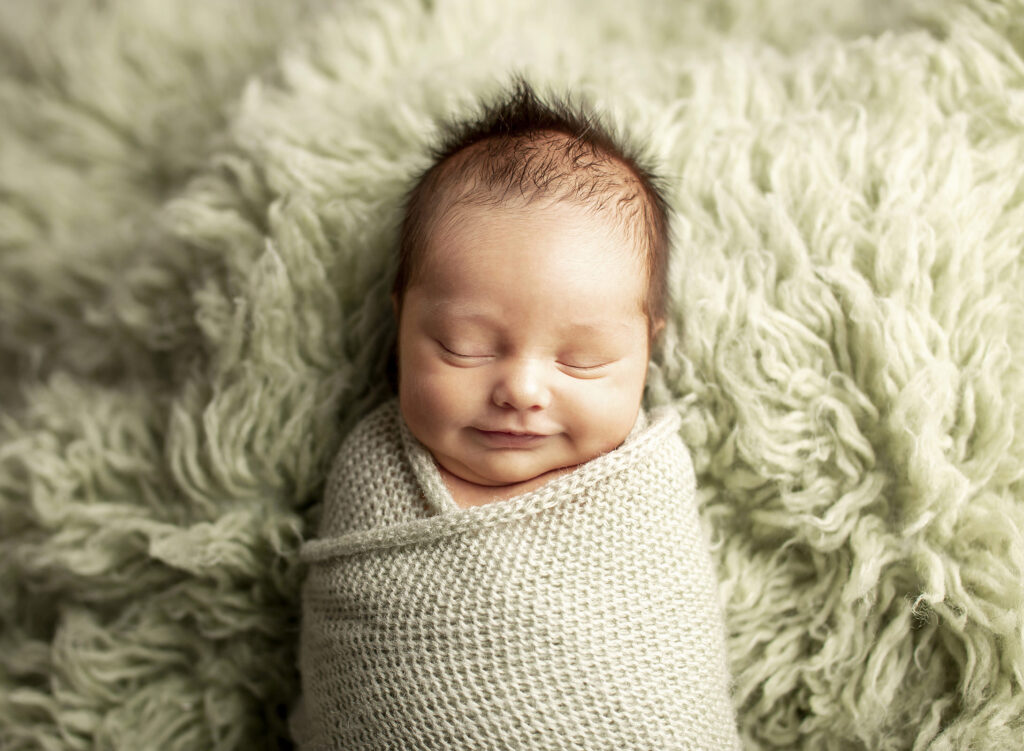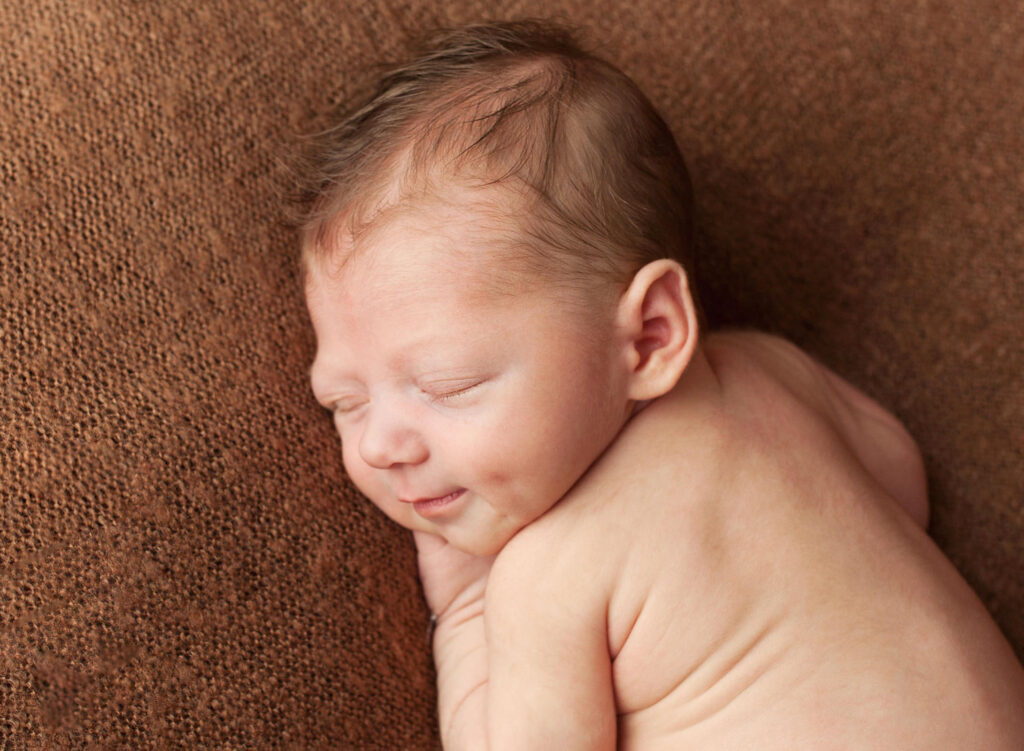 I can't guarantee that I'll capture a smile with every baby I photograph, but if your baby has smiled before, they will likely do it at their newborn photoshoot. The soothing environment of the studio, the warmth and white noise, and swaddling….. all of these things that set my newborn sessions up for success make content and happy babies, and also create sweet sleepy baby smiles.
I hope I've brightened your day!