Your Baby's First Birthday is such an important milestone to have photographed! It's fun to see how much growth and change happens in just a year- and before you know it this toddler stage too will pass.
The curiosity, the smiles, and the milestones reached- crawling, standing, walking are documented. Personalities really shine through at this age, and it's so fun to capture!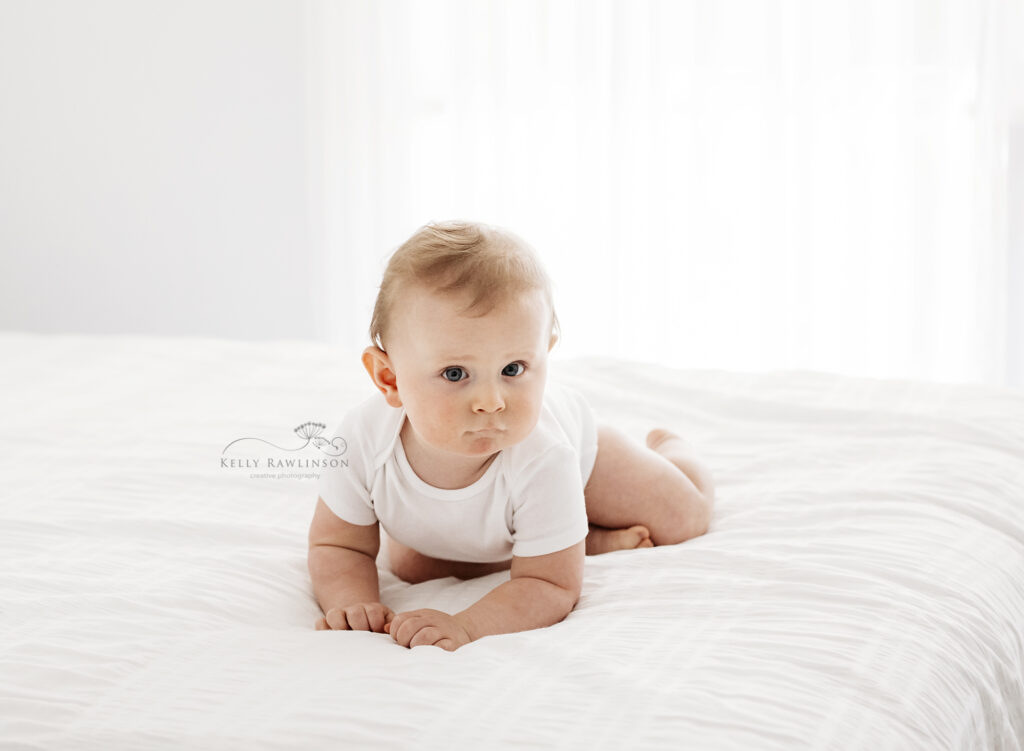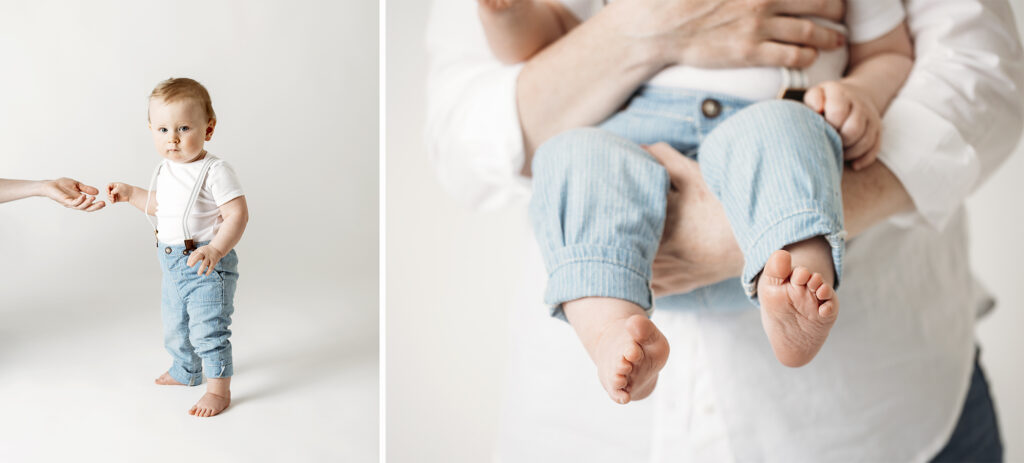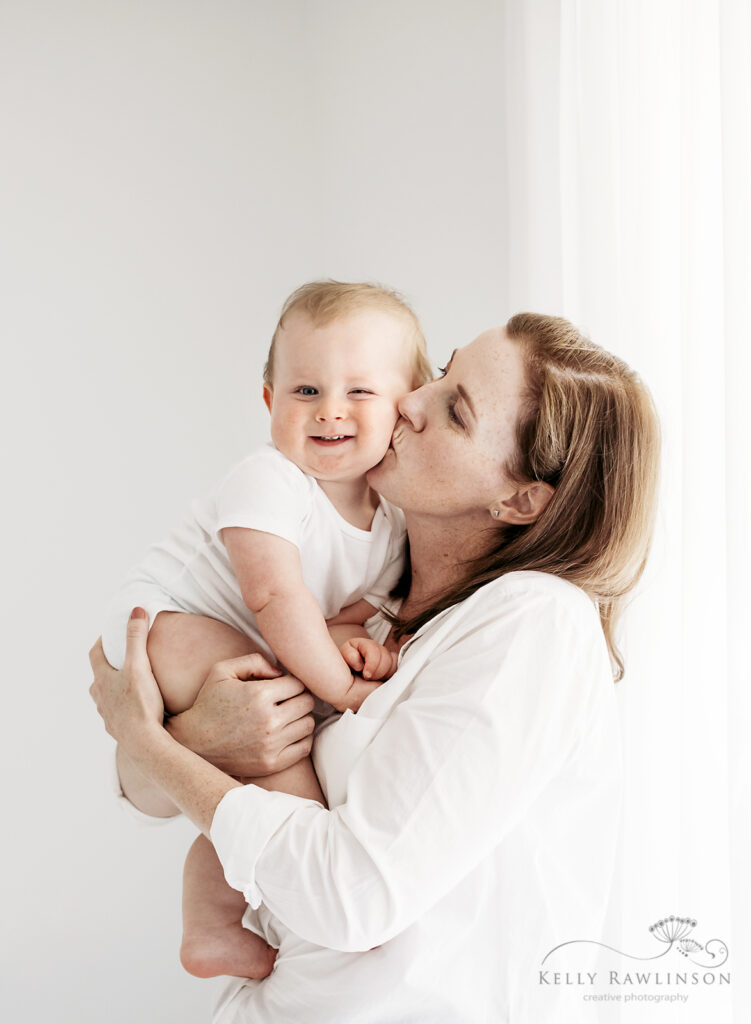 I love the simple, white backdrop and photography set- more than any other! It really puts the focus on that sweet baby without the distraction of colour or props. I was so excited when this little guy's mom requested it.
It also gave me a chance to use my new white, natural light bedroom set as a backdrop for this little guy. It almost creates an in-home lifestyle photography feeling. In additional to the studio set it's a really nice variety of images for your family album.
Interested in more infomation about my 1st Birthday Photo Sessions? Email info@kellyrawlinsonphotography.com for more information, pricing, and booking.