It's been said that the two most difficult things to photograph are children and animals. Many times I have had the chance to shoot both together – newborns with dogs- and I love the challenge!
Pets are an important part of the family so I love including them in baby's first photoshoot; often they are the favourite image from the session. In my experience, dogs are always very protective and gentle with their new baby brother or sister.
2 dogs are definitely more difficult than 1! This shot is actually a composite (a combination of 2 photos) because the pups would not get into position at the same time.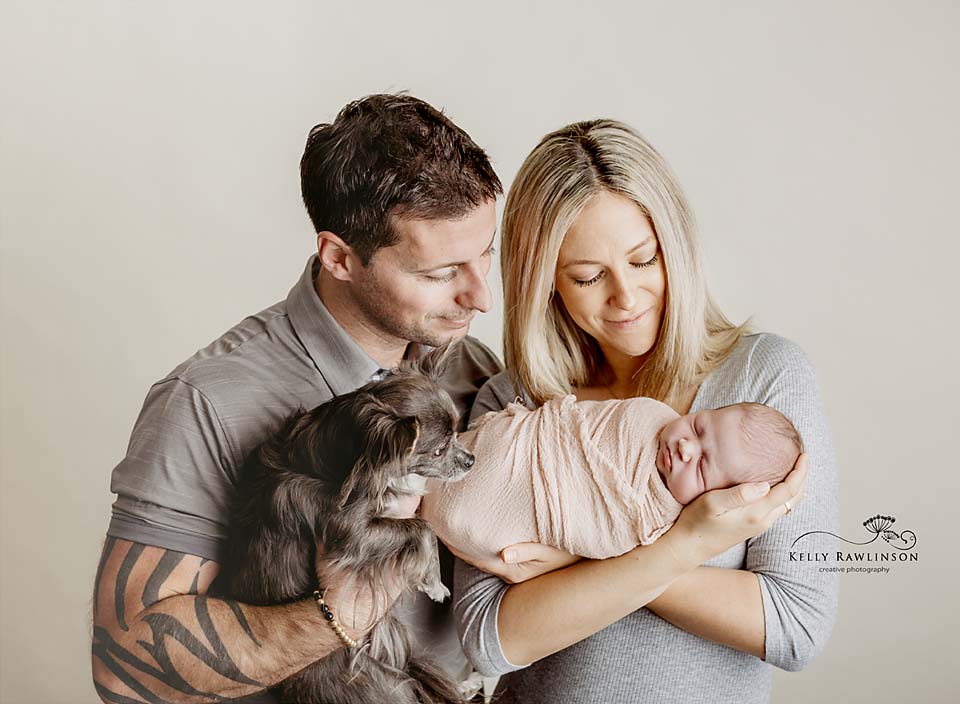 Curious about her little sister!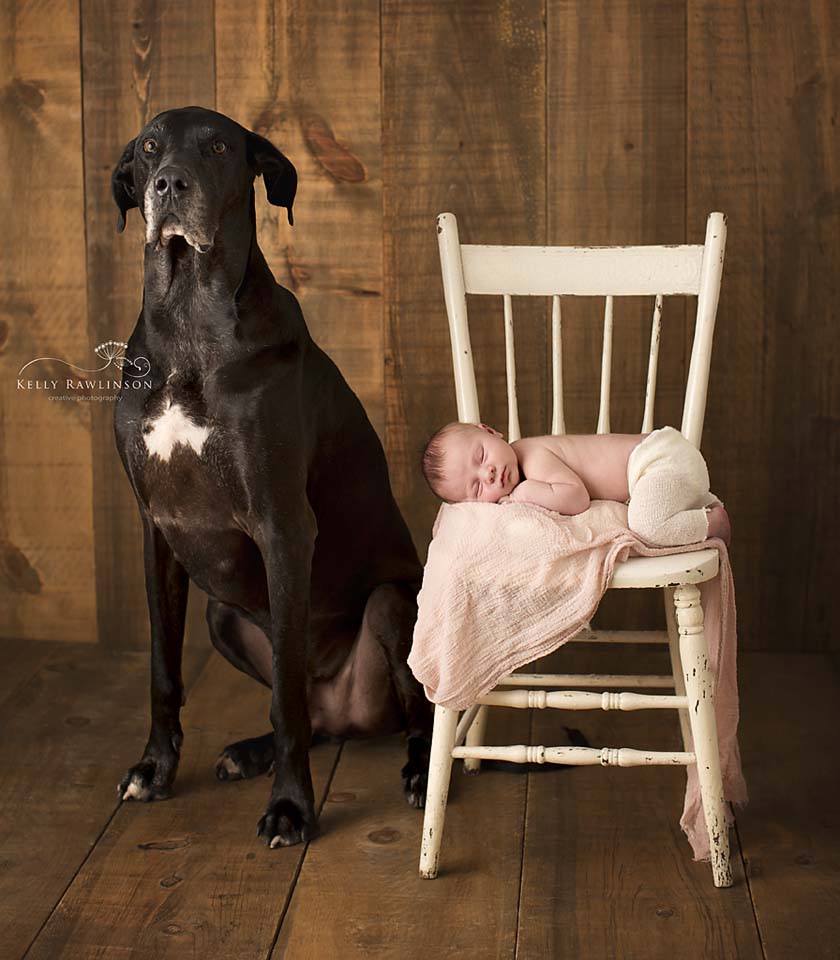 Bentley is the largest pet I've photographed. He makes his nearly 10 lb sister look tiny!

Brother and sister, photographed 3 years apart with their pup, Lambeau.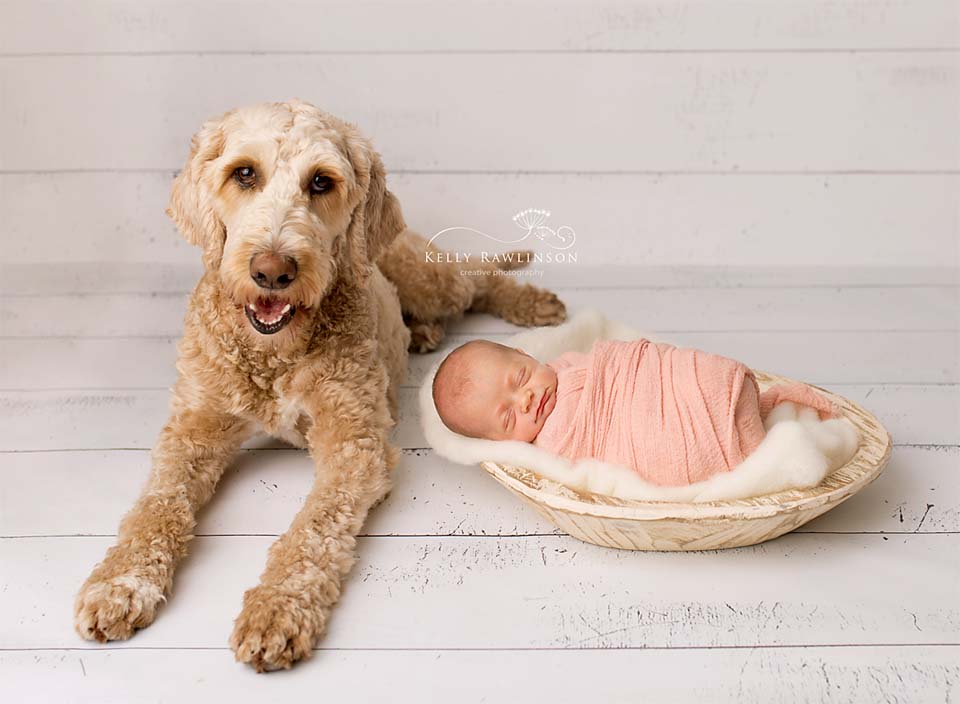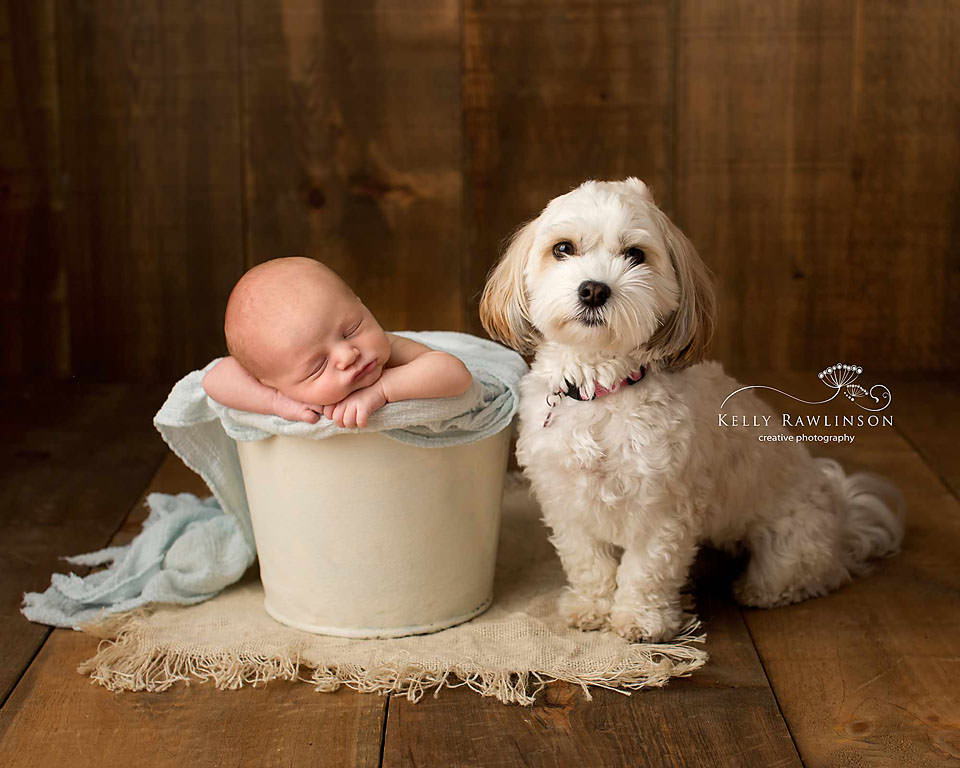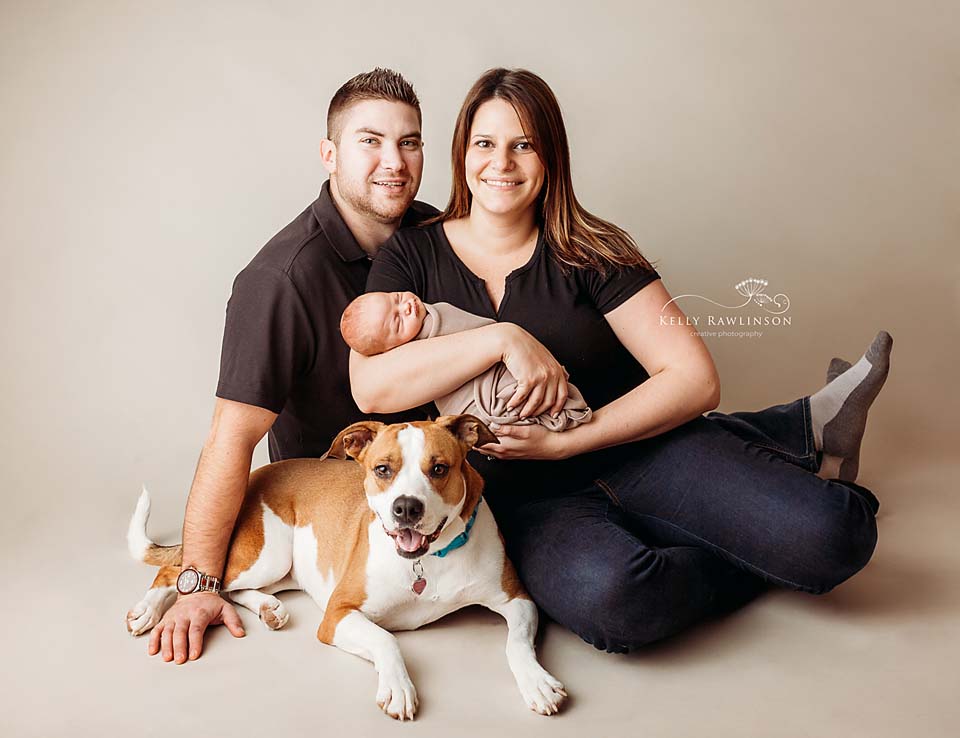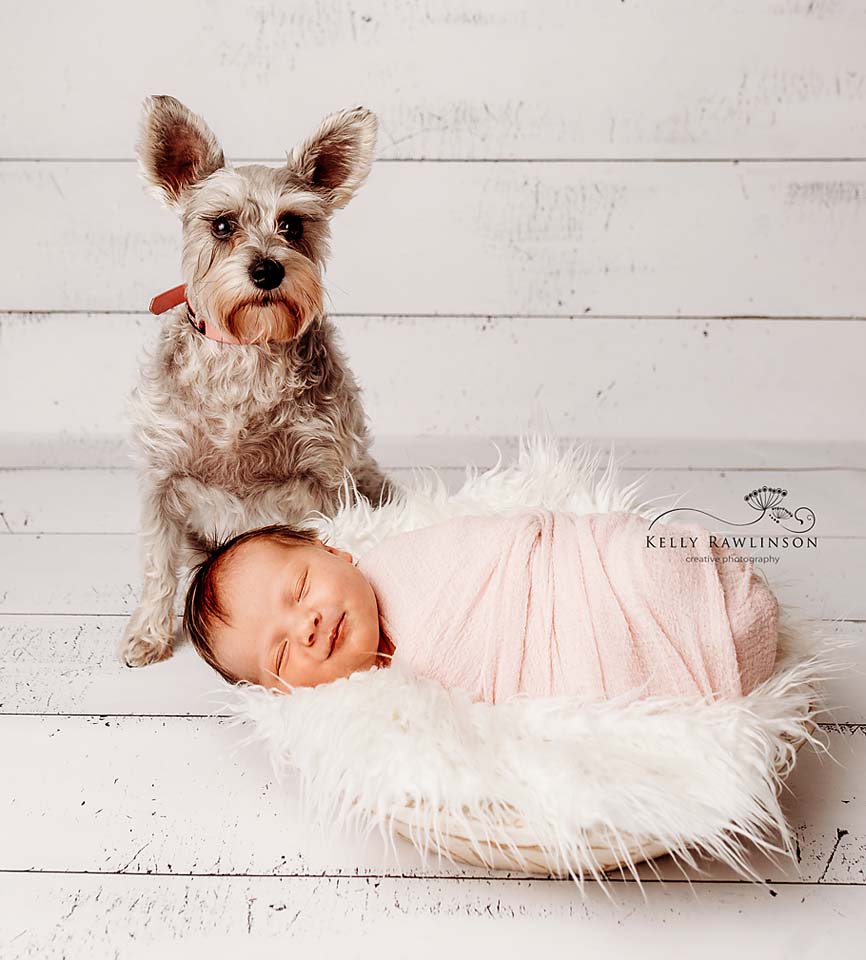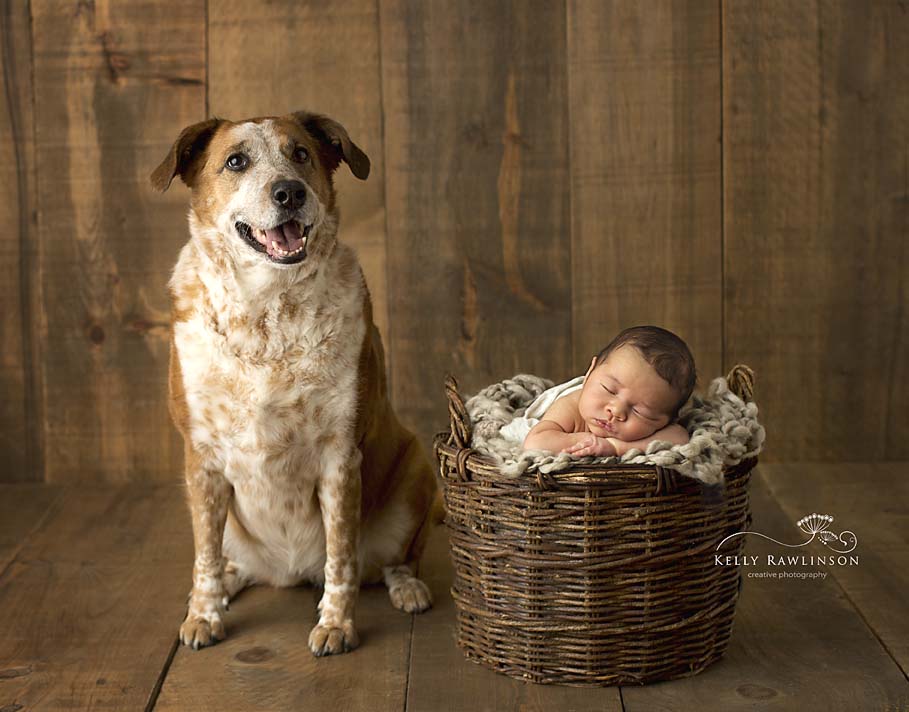 This shot is also a composite- mom and dad were a little unsure about how Lucy would act in the studio. Safety first, always!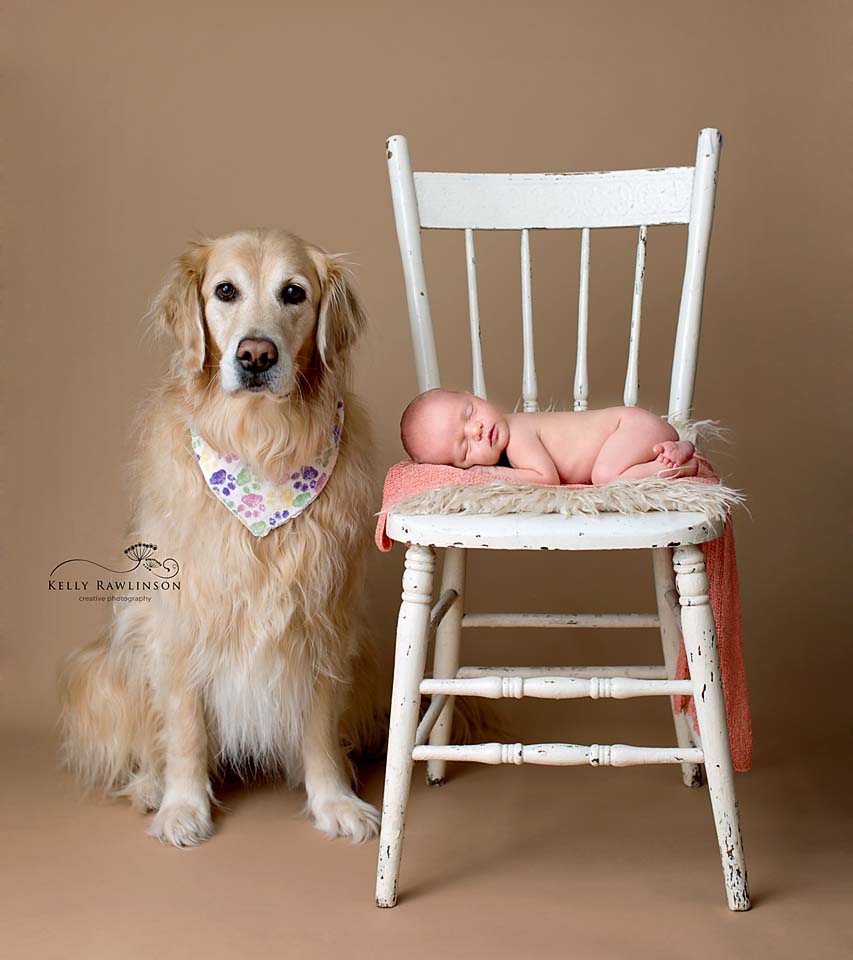 I enjoy having dogs in my studio so much that I was planning to start offering pet photography this year. I'm not sure if it will happen this year because I am still closed due to the COVID-19 pandemic. I hope to have some answers soon and move forward. Pet photography- coming soon!
To inquire about newborn, or pet photography, please email info@kellyrawlinsonphotography for more information.