A couple of weeks ago, I submitted 10 images to the PPOC – Professional Photographers of Canada, to be judged.  I am so happy to announce that this resulted in my 3rd Accreditation from the PPOC!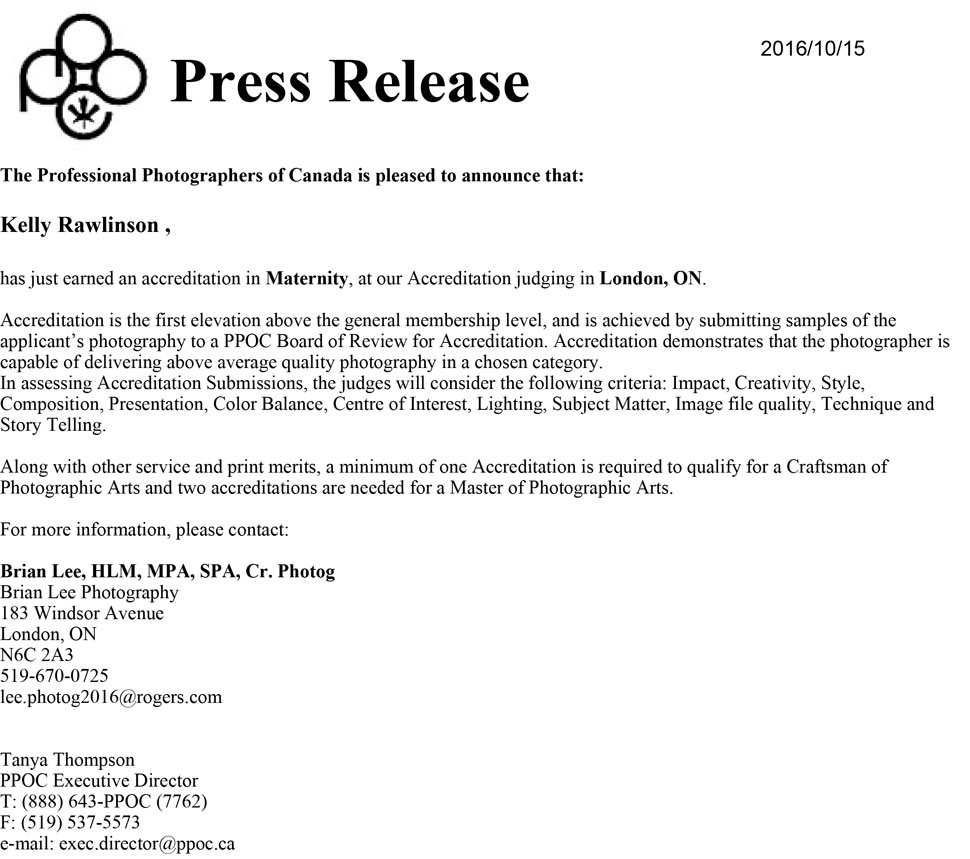 What is PPOC?
The Professional Photographers of Canada is a group of creative artists dedicated to the highest standard of professional imaging.
What does this Accreditation mean?
Accreditation means I am a specialist in the chosen field.  It means that my work in this specialty (Newborn, Child and infant, and now, Maternity) is high quality, professional work.  You can have confidence that I am able to deliver beautiful results when you hire me to document your family's memories!  For more information about accreditation from the Professional Photographers of Canada, see my previous post on the topic https://kellyrawlinsonphotography.com/2016/04/21/kelly-rawlinson-accredited-in-children-and-infant-portrait/, or the PPOC website (www.ppoc.ca).
Please enjoy a slideshow of the 10 images I submitted in order to receive this recognition.
[su_spacer size="30″]
For more information about my photography services, please email: info@kellyrawlinsonphotography.com, or call (905) 967-3103.
[su_spacer size="30″]
Save