Maternity sessions can be anything you want them to be!  Envisioning a beautiful landscape- you dressed in a flowy gown or fabric wrapped around your pregnancy bump, wind blowing through your hair?   Maybe a family session, documenting your family as it is now before the new baby comes.  How about a couple session- focusing on the love you and your partner have, strong and growing as quickly as the baby in your womb?  Perhaps you're finding pregnancy to be a transformative time in your life – both emotionally and physically, and want to document your changing body in an artful way.
Maybe you don't know what you want your pregnancy photo shoot to look like.  That's okay!  That is exactly why a maternity session pre-consultation is so important.  We can discuss at length what you hope to see in your pictures, and I can tell you some of the possibilities that are available, showing images I've done in the past.
I can't believe it has taken me so long to show these images- this is an early summer studio maternity session.  We focused on black and white imagery with a moody look and feel.  This expecting mom wanted to show off her baby bump, her changing body, and the relationship with her partner.  I'm thrilled with these photos, and would love to do more artful nude pregnancy photography.  These were taken at 32 weeks (on the early-side for maternity pictures) when she was feeling and looking her best.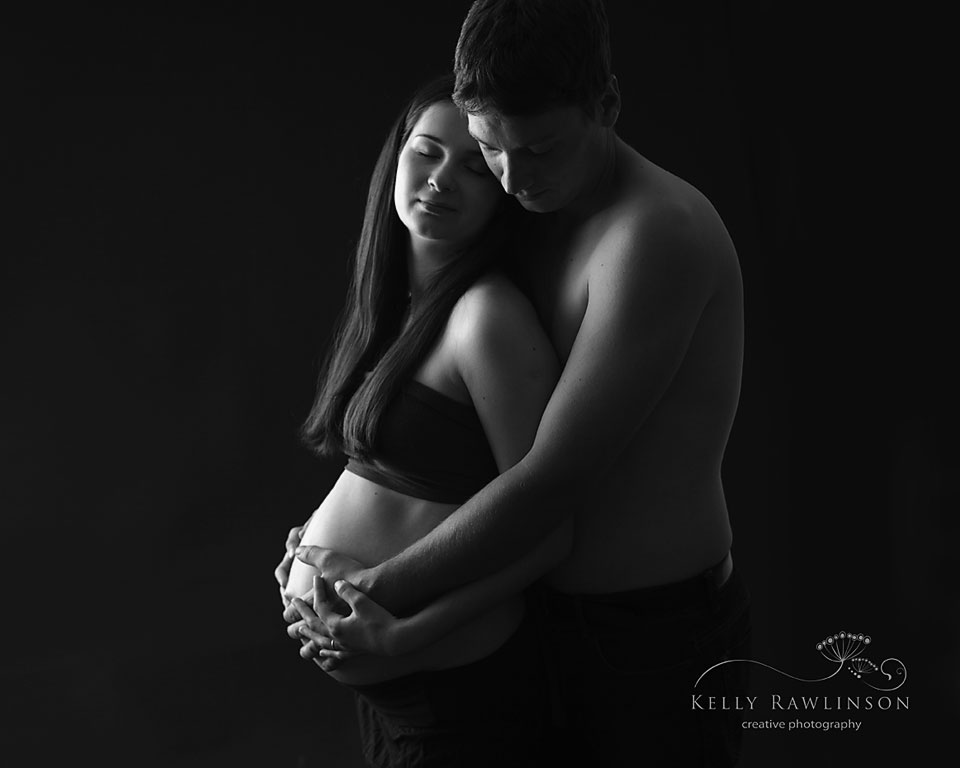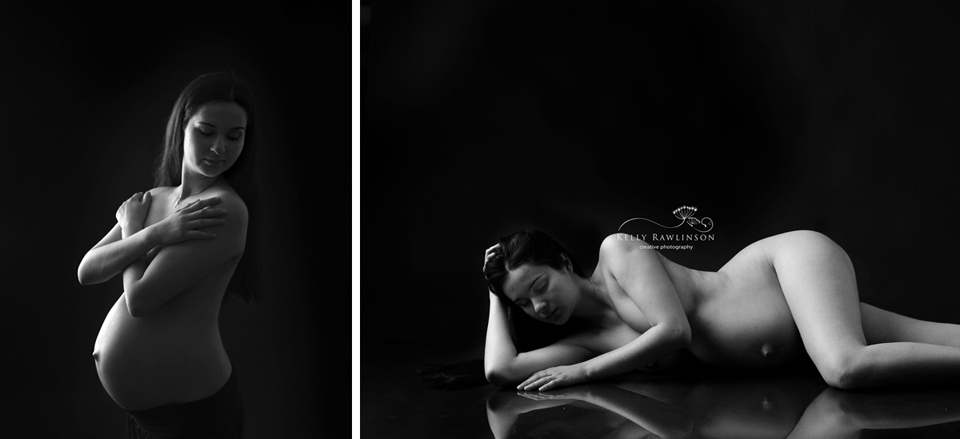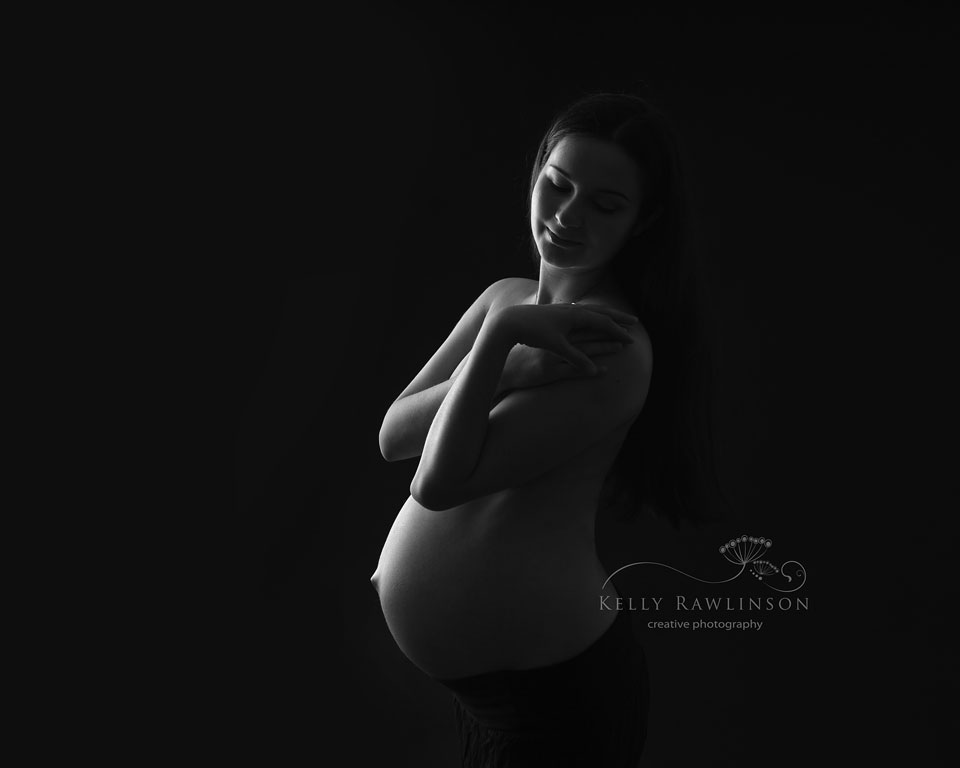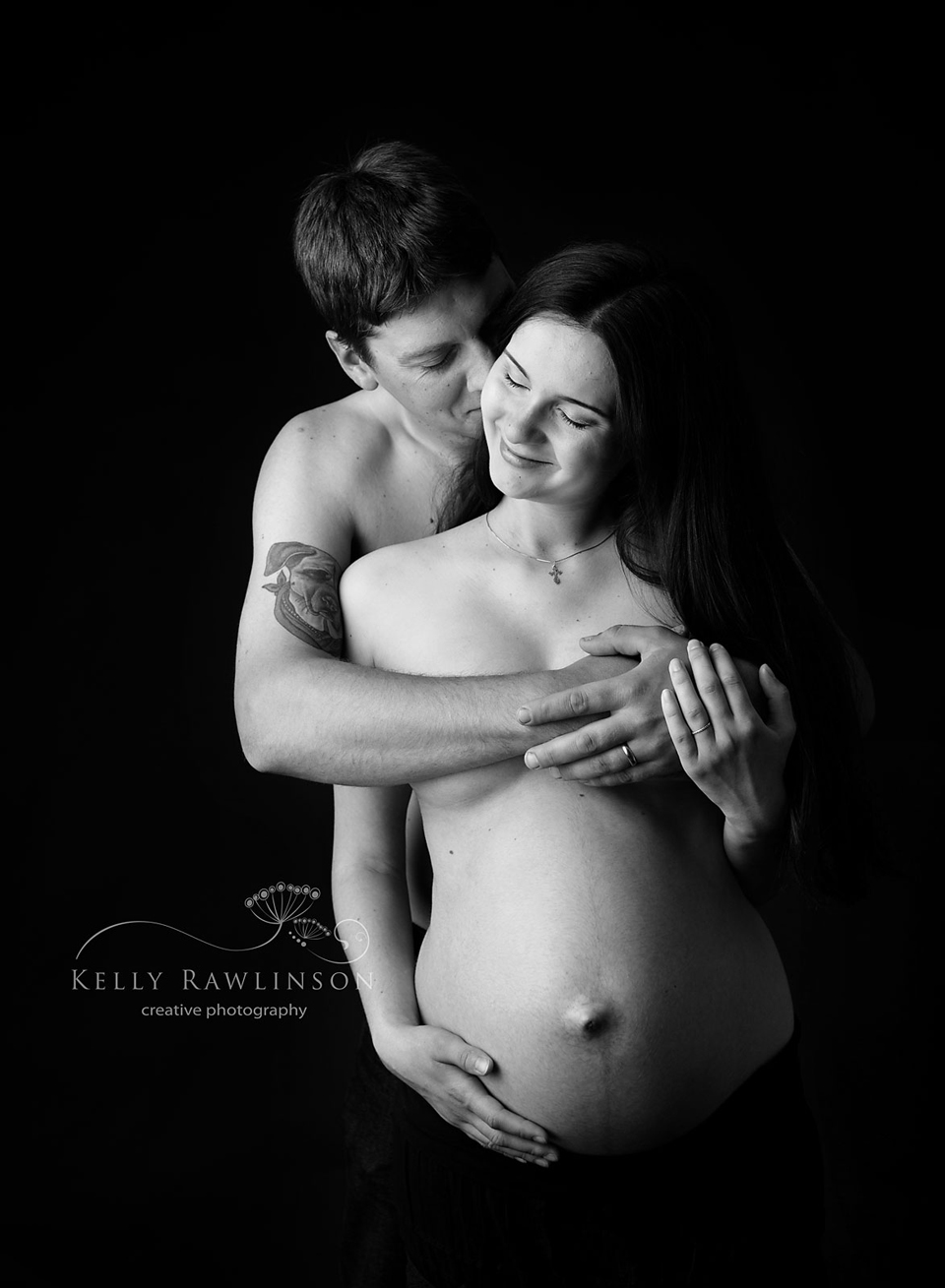 I would love to discuss what type of maternity session is right for YOU!  Call me at (905) 967-3103, or send email to:  info@kellyrawlinsonphotography.com to book your free, no obligation photography consultation.