This family contacted me when the twin girls were about to be released from the NICU.  The session was booked for the day when the babies would turn 3 weeks old.  (Twins, usually born prior to their due date, can be booked for their newborn session at an older age, than a singleton).
I am so glad Camille and Abigail's mom decided to document their family with professional photos at this time – twin newborns, older sisters 4, and 2 years old, mom and dad (and grandparents too!).  I feel that it's so important to include the family in these photos, showing the relationships, and the brand new love for the tiny new babies!  Older siblings love to look at, and hold their new baby, learning their new role as big brother, or big sister.  The baby, as they grow will love to look at these images of their family, how they looked when they were born, the look of excitement on their big siblings face, the intense love in the eyes of their mother, or the pride and strength of their dad.
Please enjoy a few of the pictures from the twins newborn session.  Leave a comment to let me know what you think!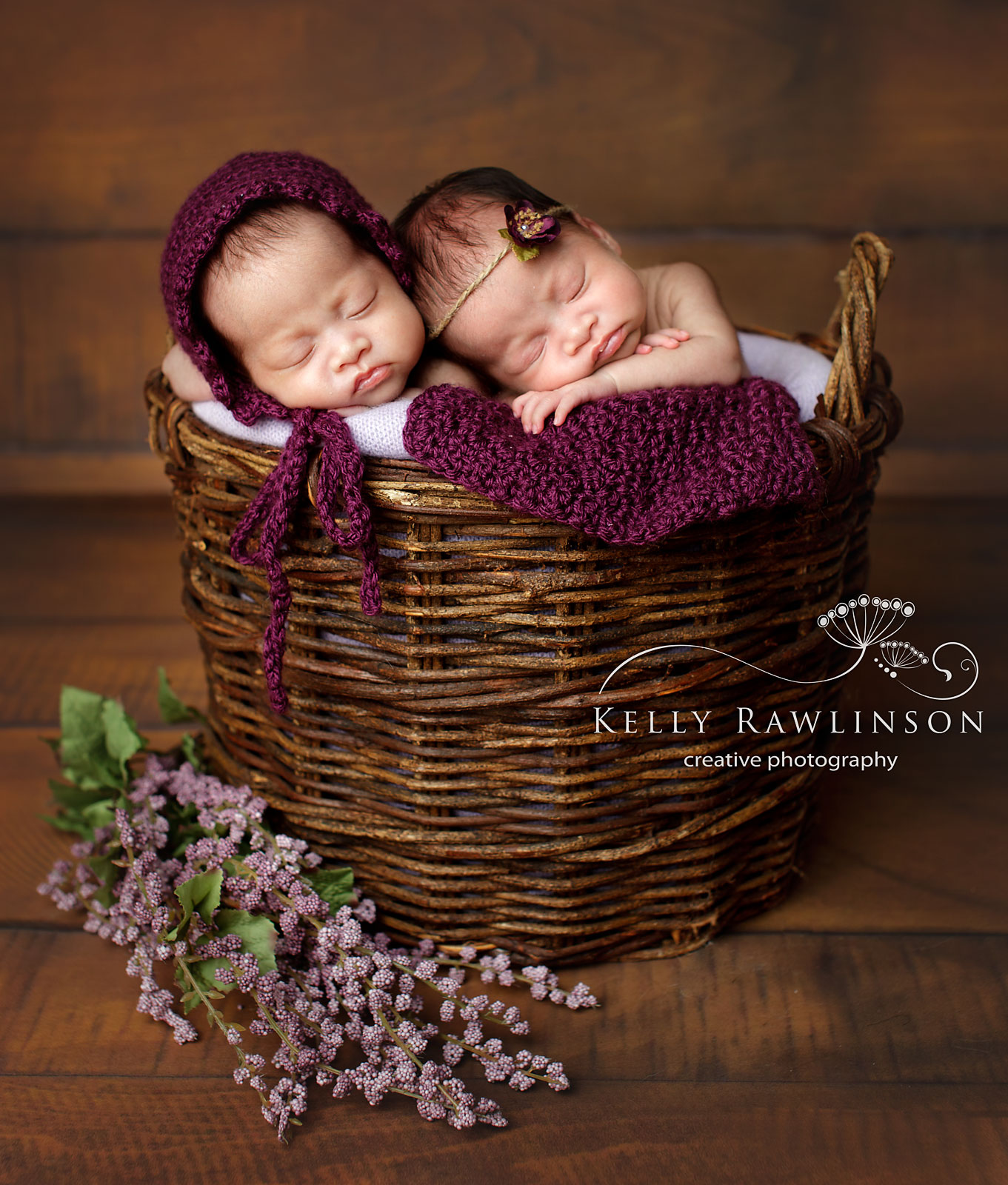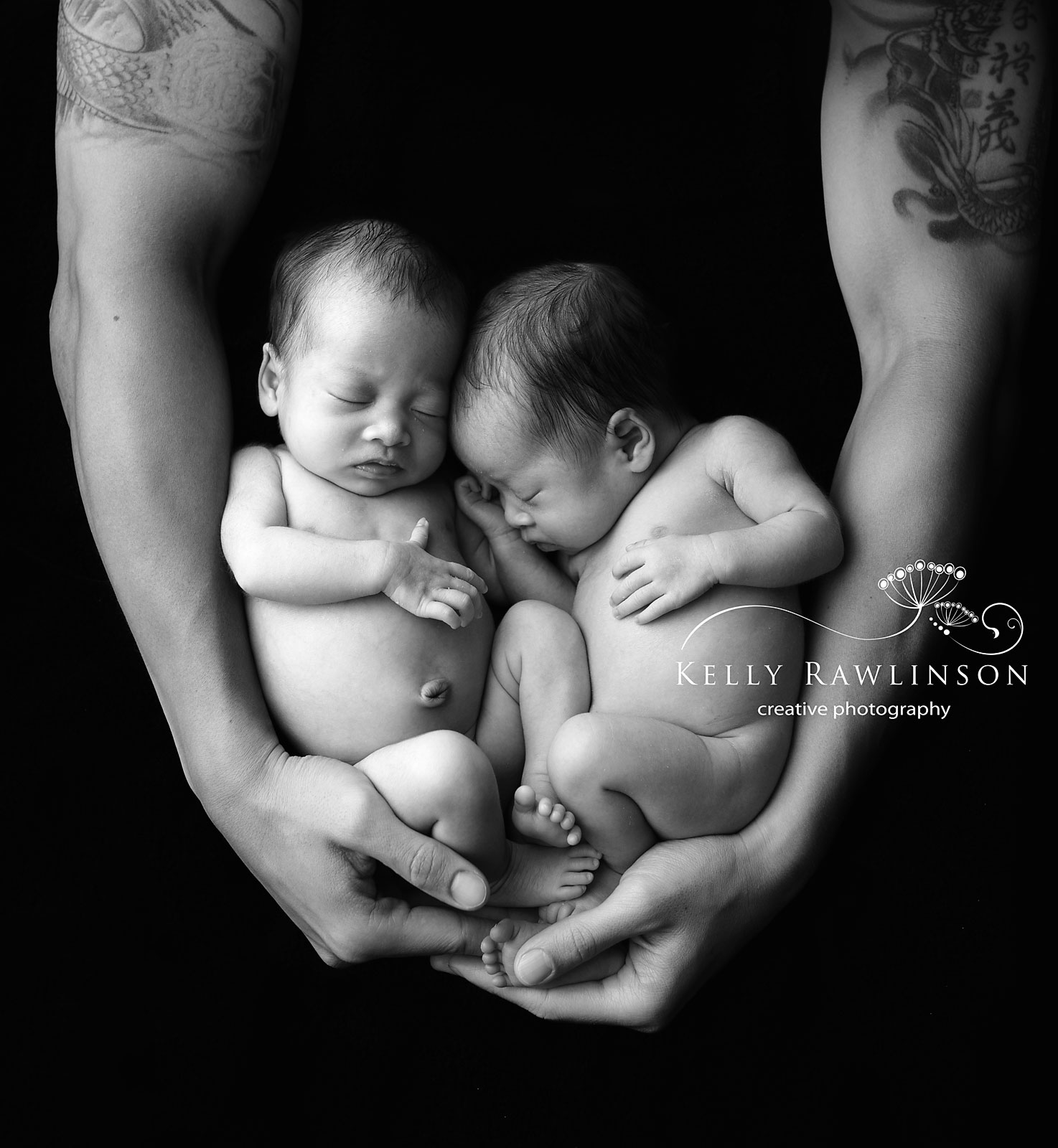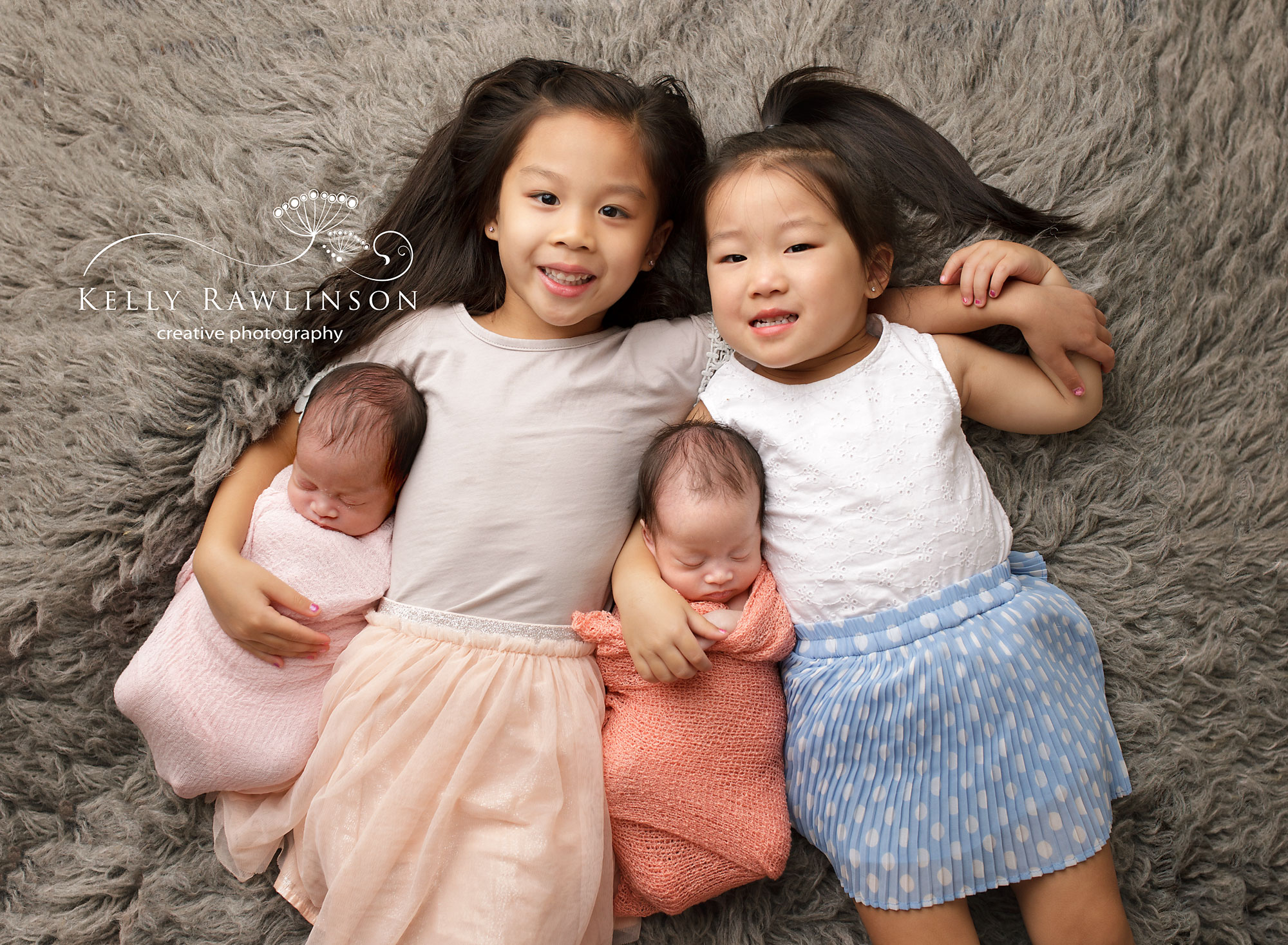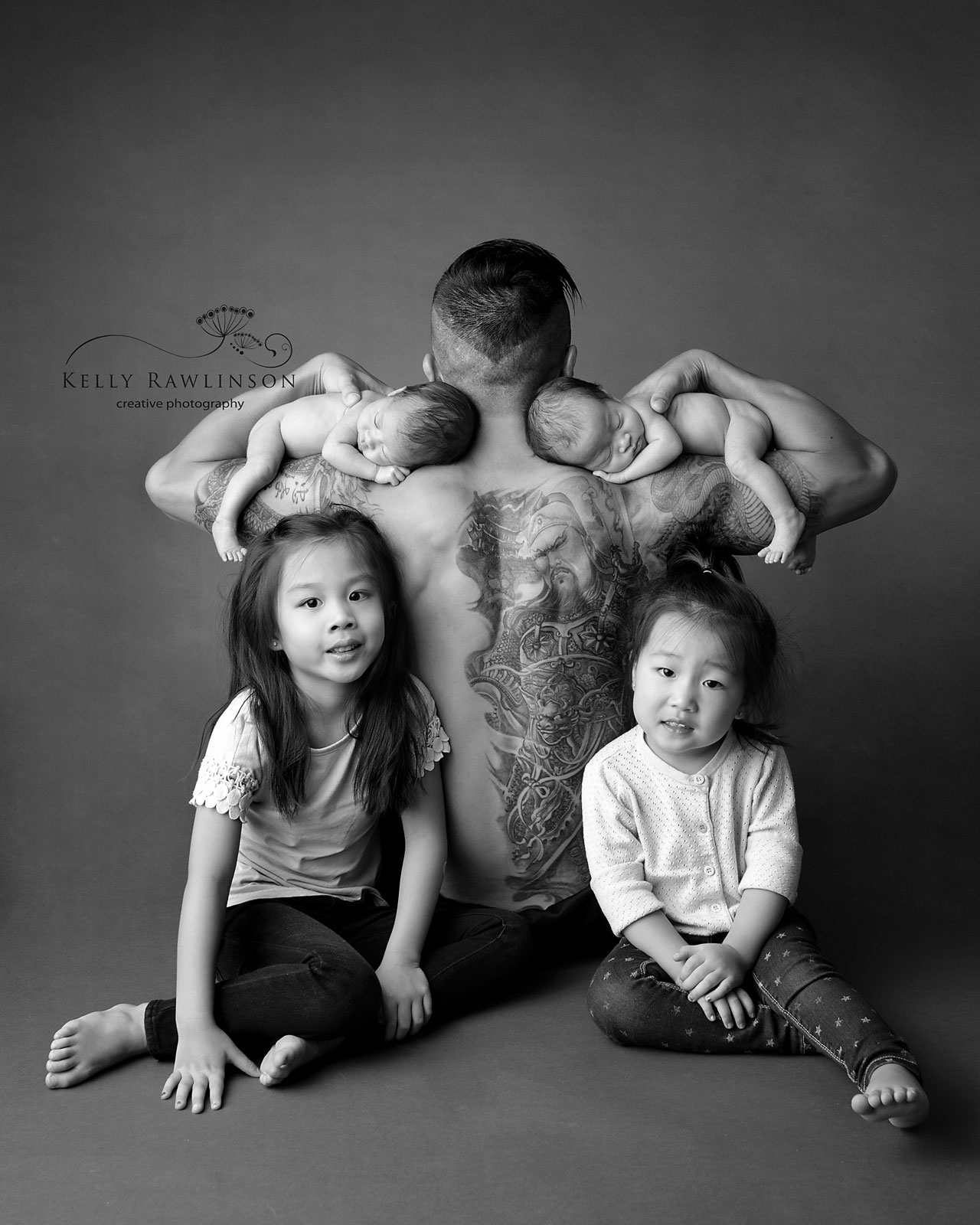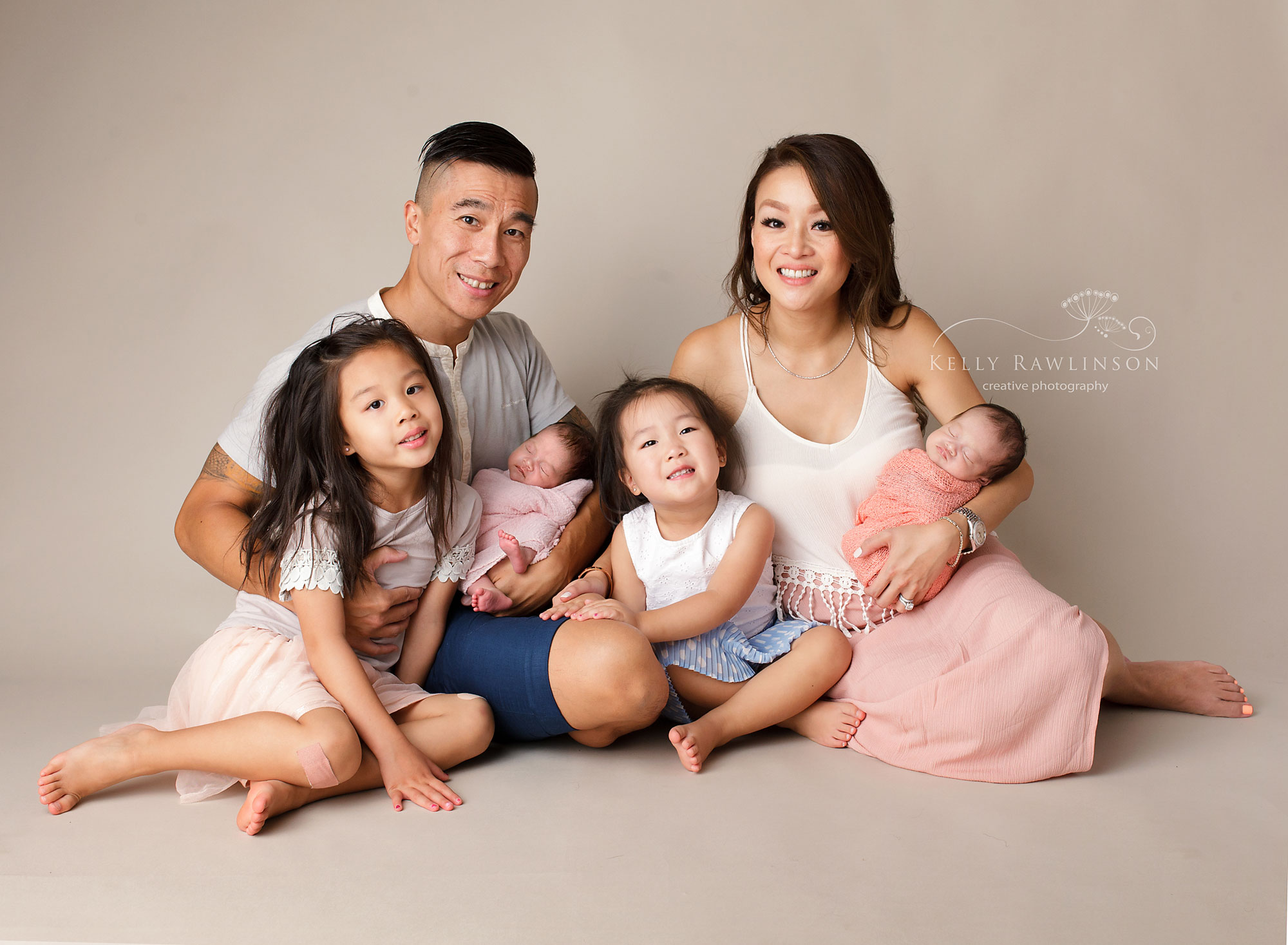 Are you expecting a baby?  Contact me to find out more about my custom photo sessions.  Call Kelly @ (905) 967-3103  or send email to: info@kellyrawlinsonphotography.com.   I look forward to hearing from you!
Save