Some may worry that their child won't behave for the photo session.  Maybe they are shy, or teething, or don't nap well and always seem cranky (< this is my daughter right here!).  I assure you that even if your child is having an 'off' day, we will work with him or her and get some beautiful images.
I don't book sessions back-to-back, so there is always extra time for play, a time-out, a walk outside to reset.  I want your child's time in the photography studio to be pleasant, if not totally fun!  There is no pressure, lots of patience and as a last resort a resceduled appointment (This has never yet happened!).
Brynley may have been a bit tired, having a little tummy trouble, and be one to "never smile at the camera".  All considering I think the session was a success, as mom loved all of the images.  I may not have been able to coax out a real smile, but some lovely expressions that are completely typical of her beautiful girl!!!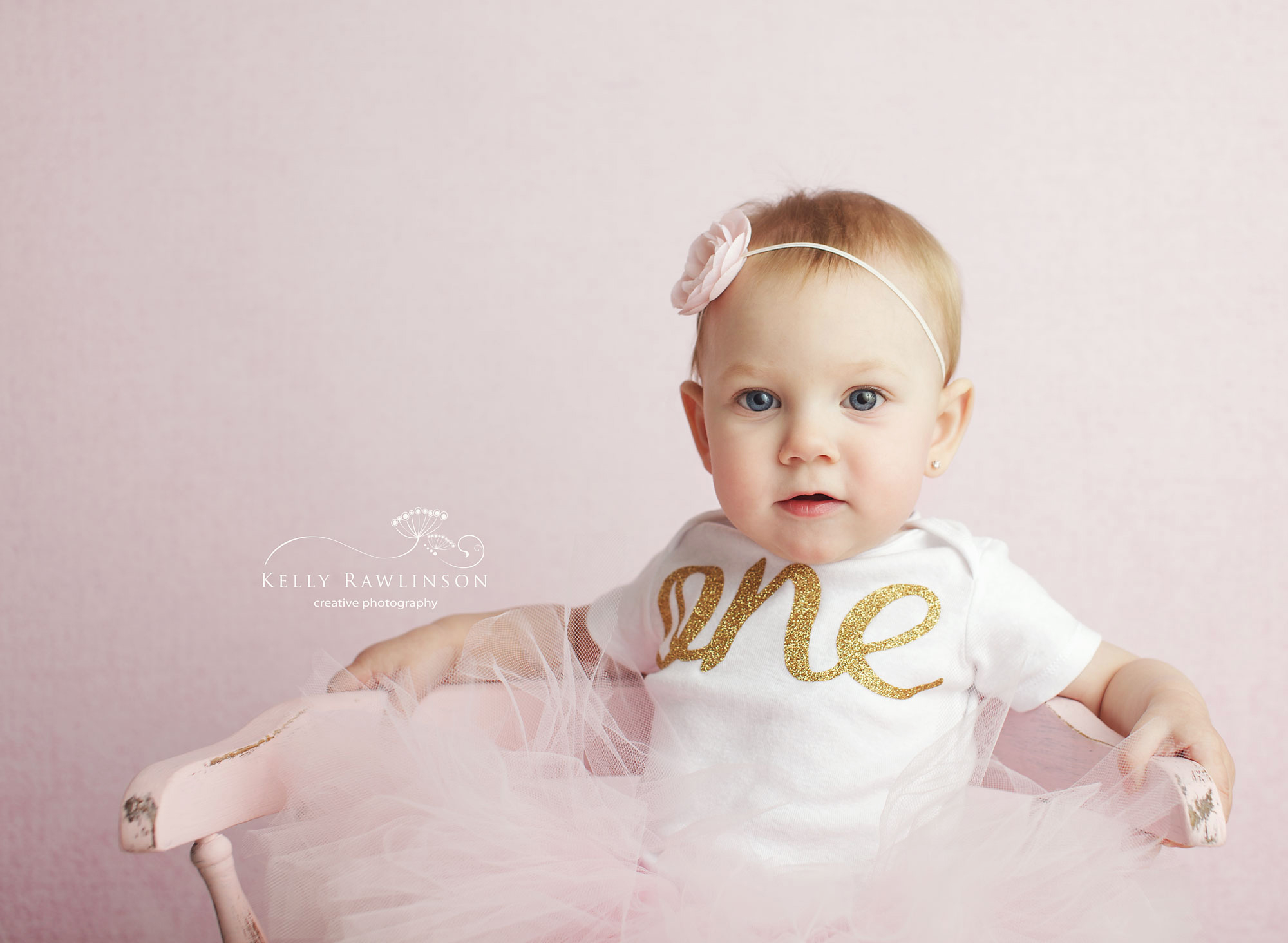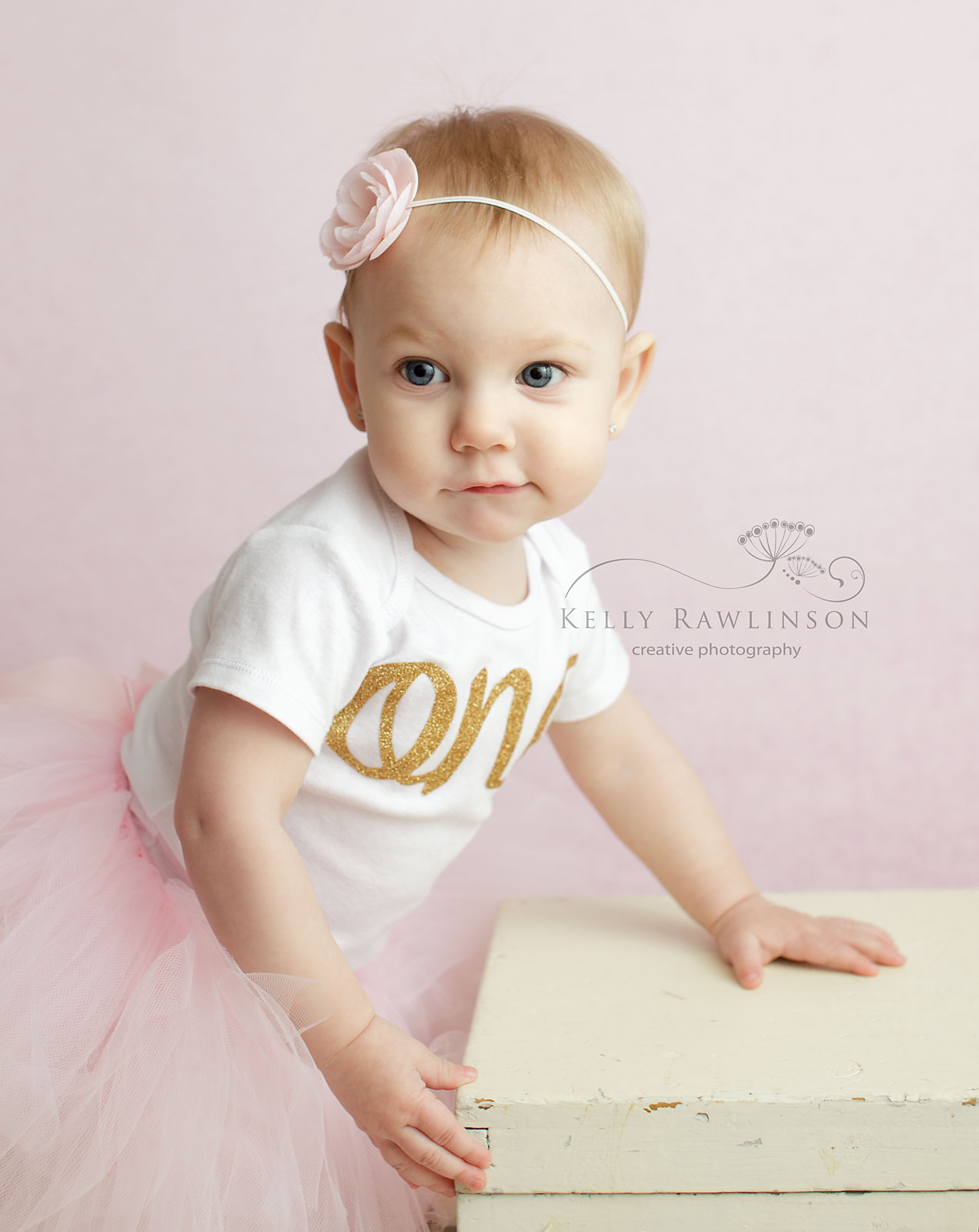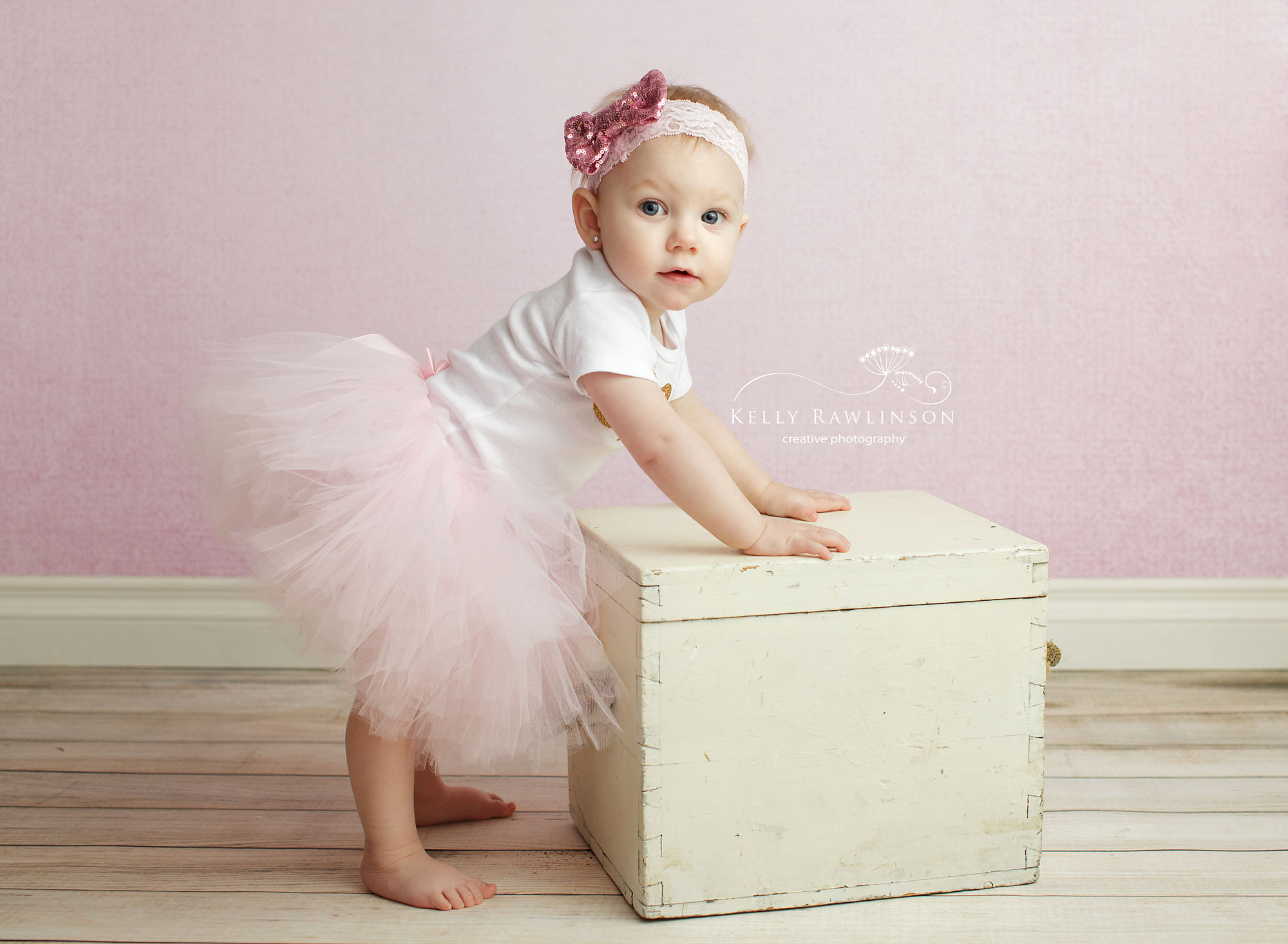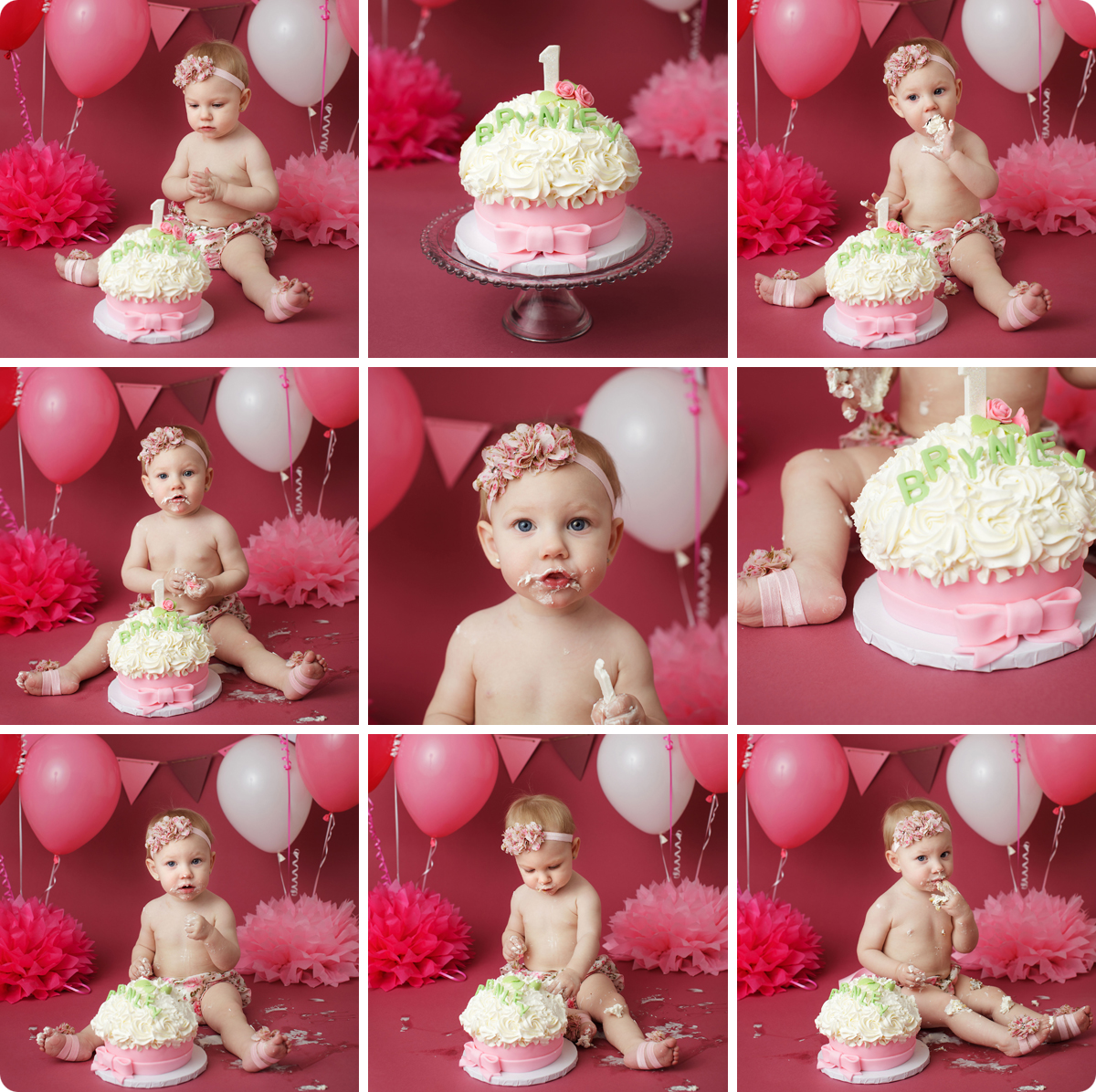 [su_spacer]
Interested in a Smash Cake Session / First Birthday portrait for your child?  Contact Kelly for professional, customized kid's photography, local to the Keswick and Sutton area!
[su_spacer size="40″]
Save