So many women I speak with realize the importance of documenting their pregnancy in photographs…… only after their baby is born.  Once those gentle kicks and rolls are outside of the body, and no longer in their womb.  What felt like an annoyance or painful even, with the frustration of the third trimester gone, mothers often long for that feeling of carrying life in their belly.  For some this happens soon after the birth of their baby, and for others it's a nagging longing that comes months or years later.
Maternity photographs are a reminder of this wonderful time.  They are to help you remember how you looked, really looked, without all of the yucky feeling of pregnancy.  We don't all feel our best while pregnant, and that can cloud just how beautiful and glowing we are.  To capture that glow, the beauty, the relationship with your spouse and of both of you with your unborn child is important.  How amazing will it be to sit down with your child as he grows, and tell him about the time he was growing in your belly?  How beautiful for him to see how stunning his mommy was while she was pregnant.   Pregnancy is the first step in the adventure called raising a child- document that time in your family's life!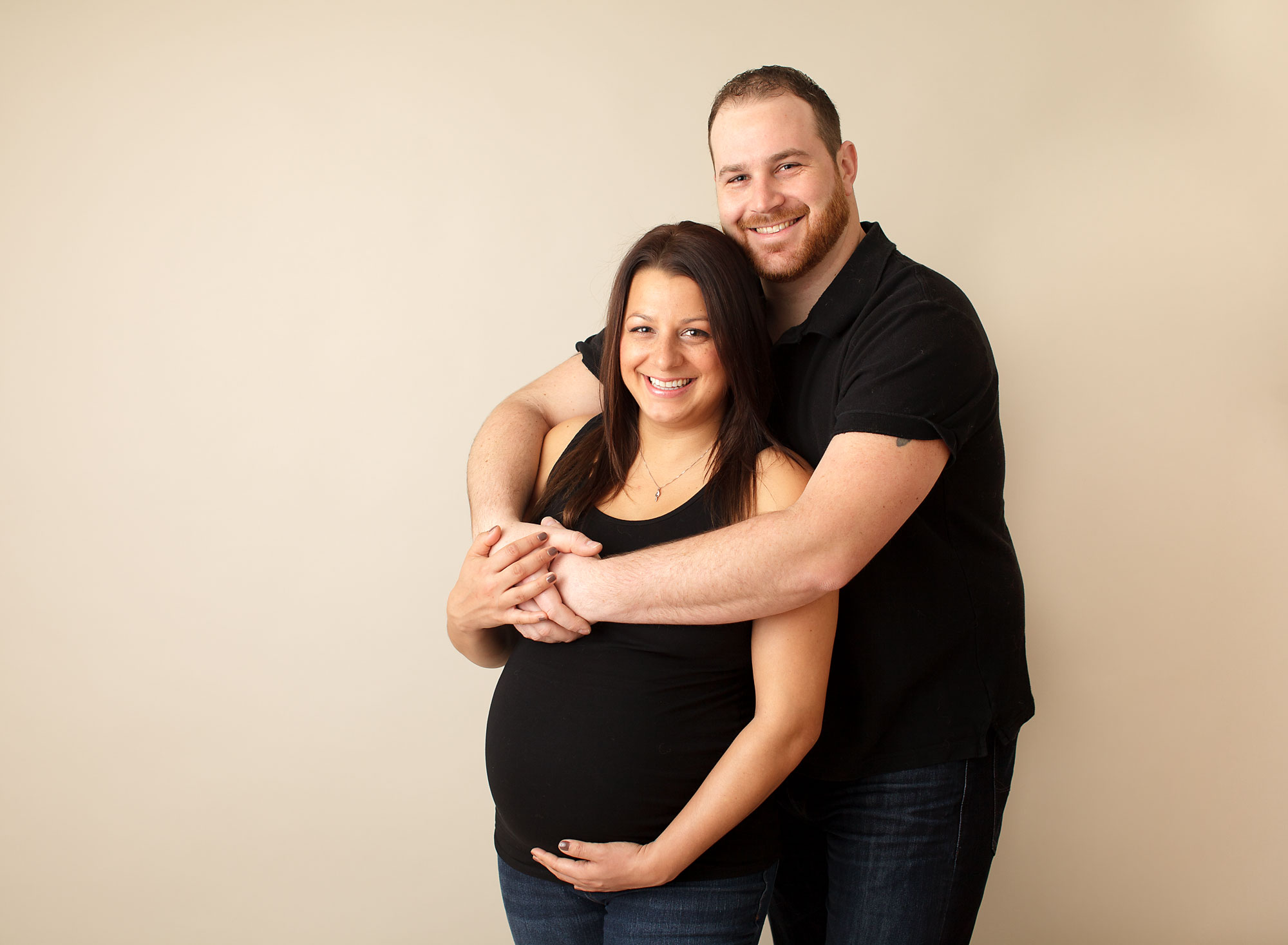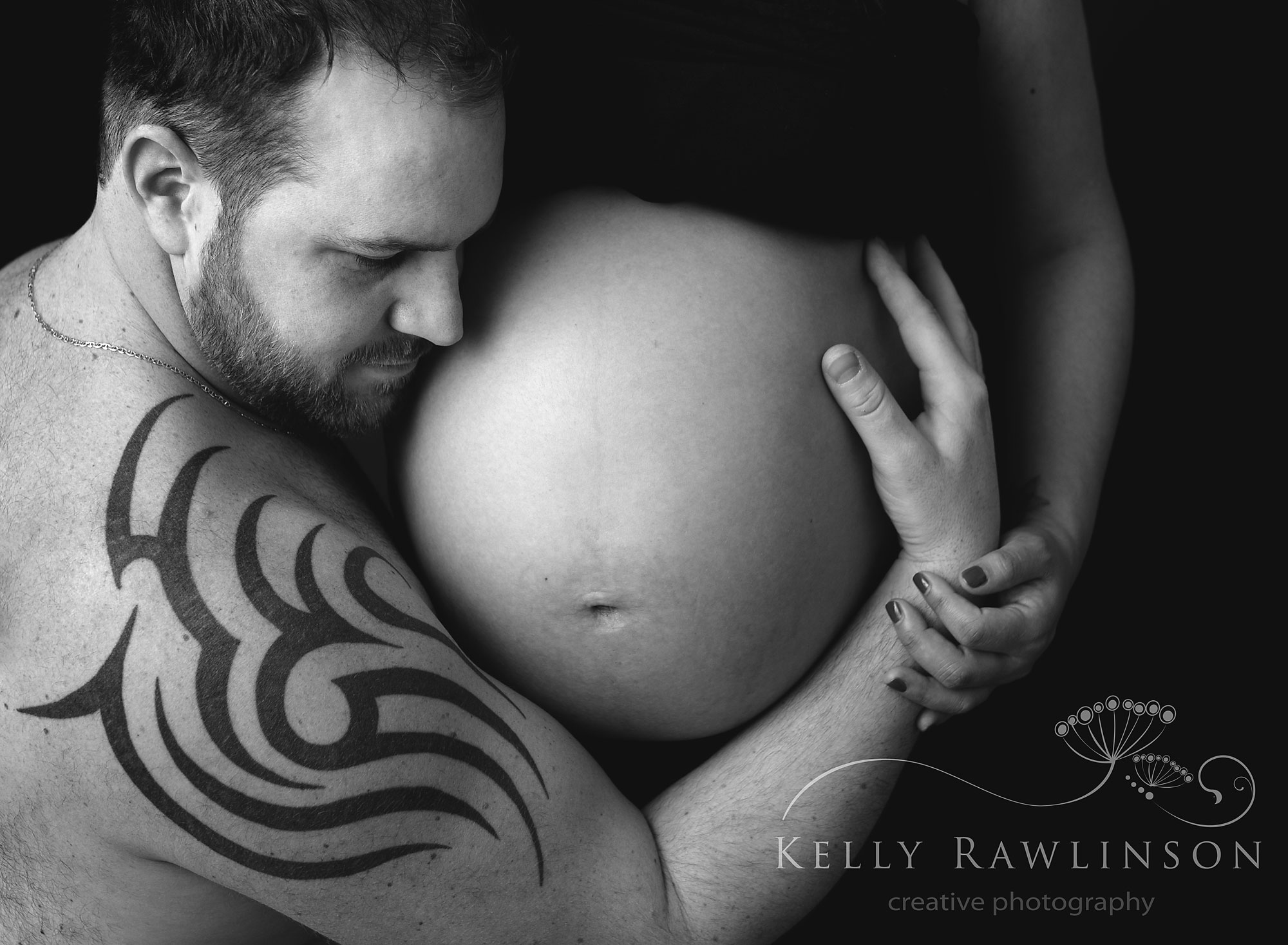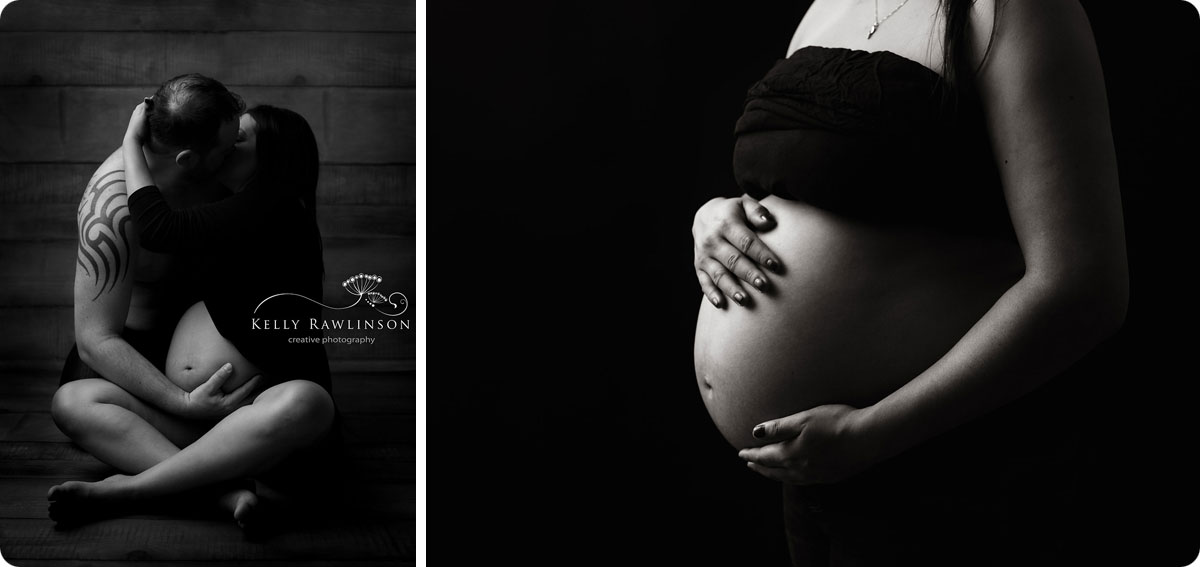 It was a pleasure to work with Shannon and Aaron during this studio shoot.  I can't wait to meet their little boy and have them all back for the newborn pictures!