Happy Birthday Weston!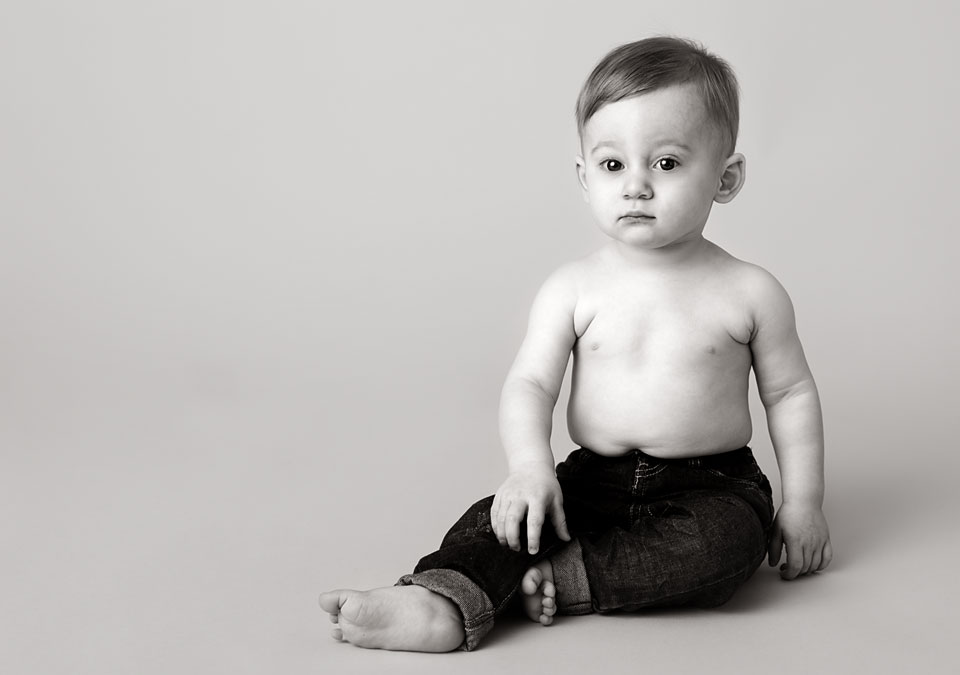 One of my sweetest 2014 newborn clients came to visit me for his first birthday portrait and smash cake.  It's lovely to see him so grown up!  Such a quiet, tender and curious little one, with a hint of mischief in his eyes.  You should have seen him light up when he saw that cake!   That cake made the whole studio smell sooooo good!  I wanted to tell the story of this cake as Weston's mom told it to me that day- but instead I asked one of the most eloquent writers I know to tell it herself.
"I pride myself on being – for the most part – a very healthy eater. Now that I'm a mom, I've become even more aware of what I consume, and even more so what I feed our son. Leading up to his first birthday I did a lot of research about 'Healthy Birthday Cakes', hoping to find something I could make for his cake smash photo shoot that wouldn't be 'bad' for him. I narrowed the options down to one, from many (supposedly) successful options, and being a procrastinator to the core, made it at midnight the night before.
There wasn't enough batter. It didn't rise. It didn't come out of the pans easily. It was heavy and dense. I knew very quickly that it wasn't going to crumble the way it needed to for the sake of the photos, and I panicked. I was exhausted, and felt defeated, but then I did what I should have done in the first place; I made my Mom's famous carrot cake."[su_spacer size="10″]

[su_spacer size="10″]
"It's a classic fan favourite I can make with my eyes closed, and I've never met a person who hasn't loved it. I even made it as our wedding cake, as my Mom passed away the previous year (and I'd always warned her she'd have to make it when I got married). I didn't get to bed until 2am that night but it didn't matter. It was perfect, and he loved it. Maybe a little too much.
Lesson learned? Balance is key. The carrot cake will always win. It's tradition, and I shouldn't have ever overthought it in the first place. Kids should eat cake, especially on their birthday, even if it isn't 'good' for them!
The icing on the cake? My Dad and father-in-law even split the mess that remained, as they didn't want to see it go to waste. It's that good!"[su_spacer size="10″]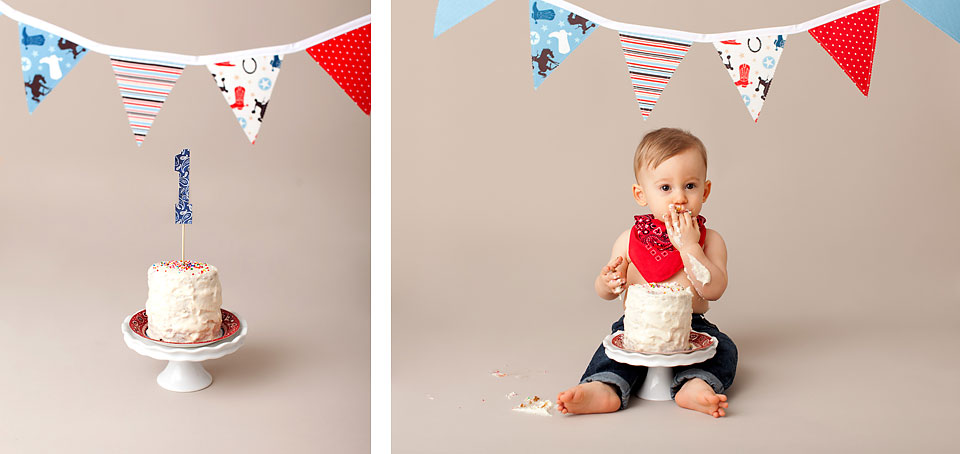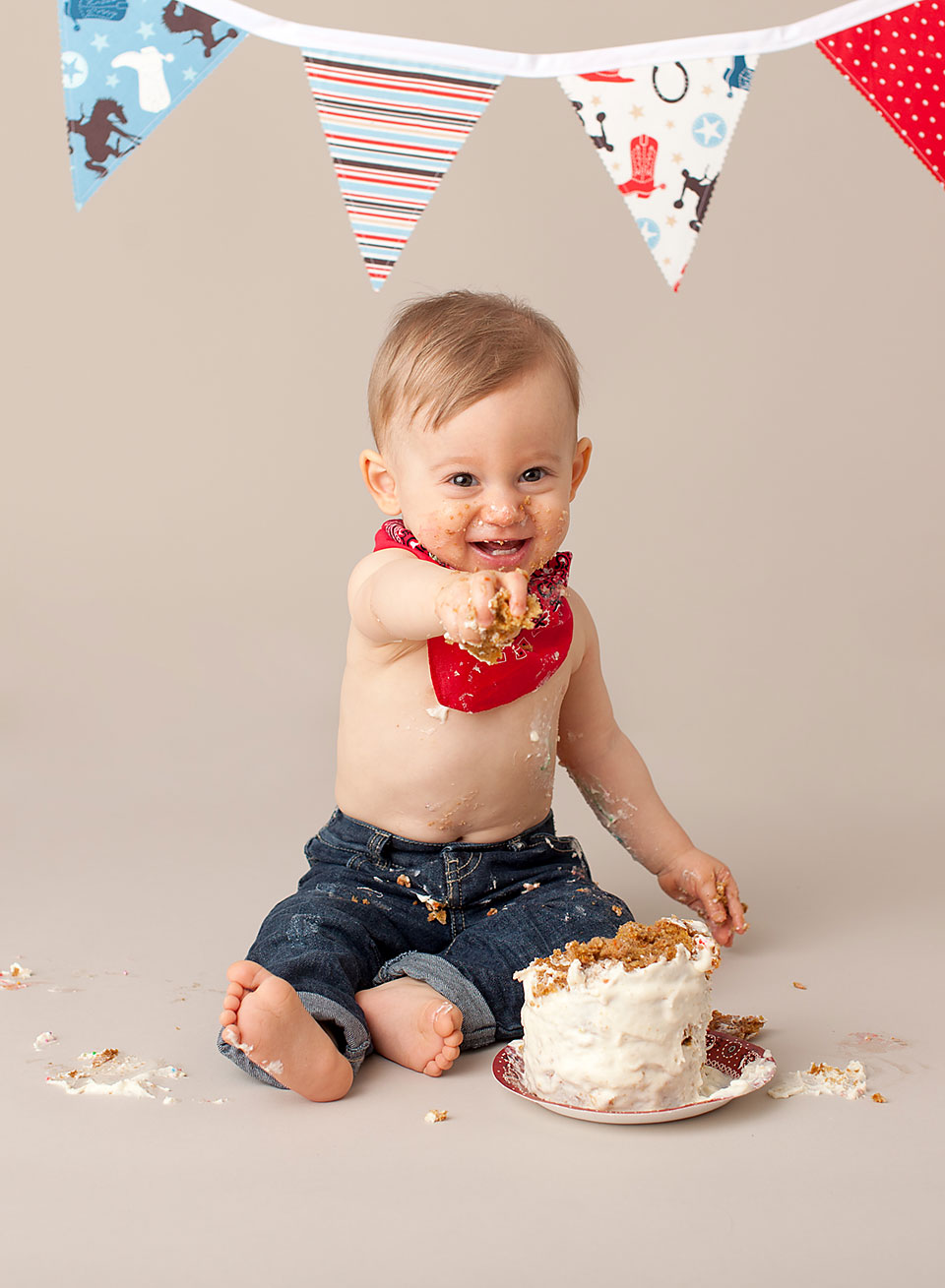 And now the fun part- clean up!  Actually, it's not fun.  And sometimes, like Weston, 1 year old's get a tad grumpy when you take their cake away.  Who wouldn't?  But most kids also like baths.  So, a last minute decision was made to include a tub and some bubbles in the session.  It worked!  Sort of.  At least he got clean?