Harper, one of my favourite little baby planners, recently turned 1!  Next to newborn photos, turning one (and having a first taste of sugar) is one of the most important times to document!  This session, -first year portraits and cake smash- is my 3rd photoshoot with Harper this year.  I really love getting to know my little clients as they grow and change over this amazing time.  I love how I feel like I'm watching and recording how their personality is growing and changing, as I make pictures at various ages and stages.  And I love the deeper connection with my clients that comes after multiple sessions- that I think of them as friends, not just clients.
At the beginning of the studio session I will take some more formal portraits in clothing or props that the family brings, or that I have available in the studio.  If they had newborn or other milestone sessions in the past I tend to continue with the same colour pallet, or theme, sometimes using a particular prop in each session.  This repetition will help show just how much their baby has grown (in relation to the prop) as well as create a series that can be displayed together in your home!  I did this for Harper's family with the white antique chair seen below.  To document the cake smash I created the image collage below for display on her bedroom wall.  I've also shown a couple more photos from the 1 year session that really show her personality.
If you've already done your baby's newborn photos with me, it's not too late to join the Baby Plan.  Click here to request information or sign up!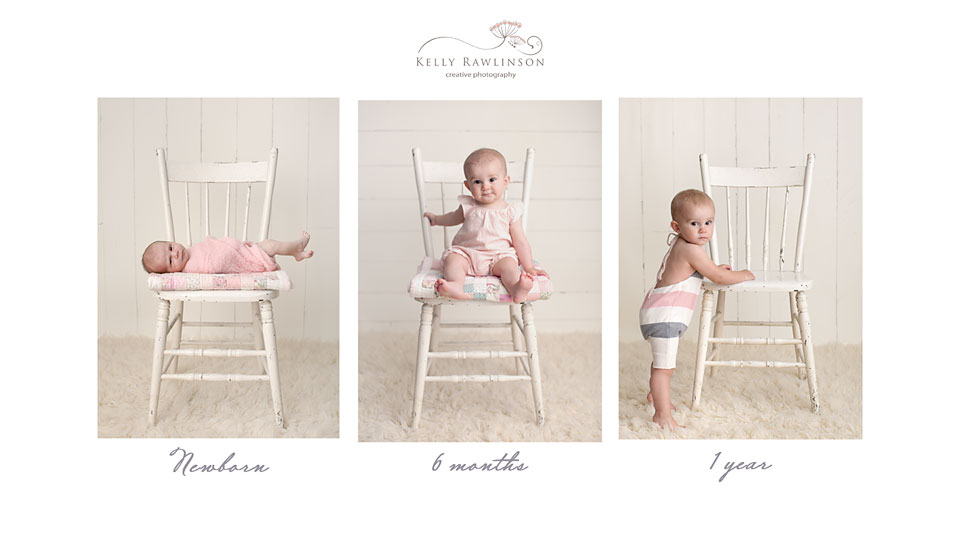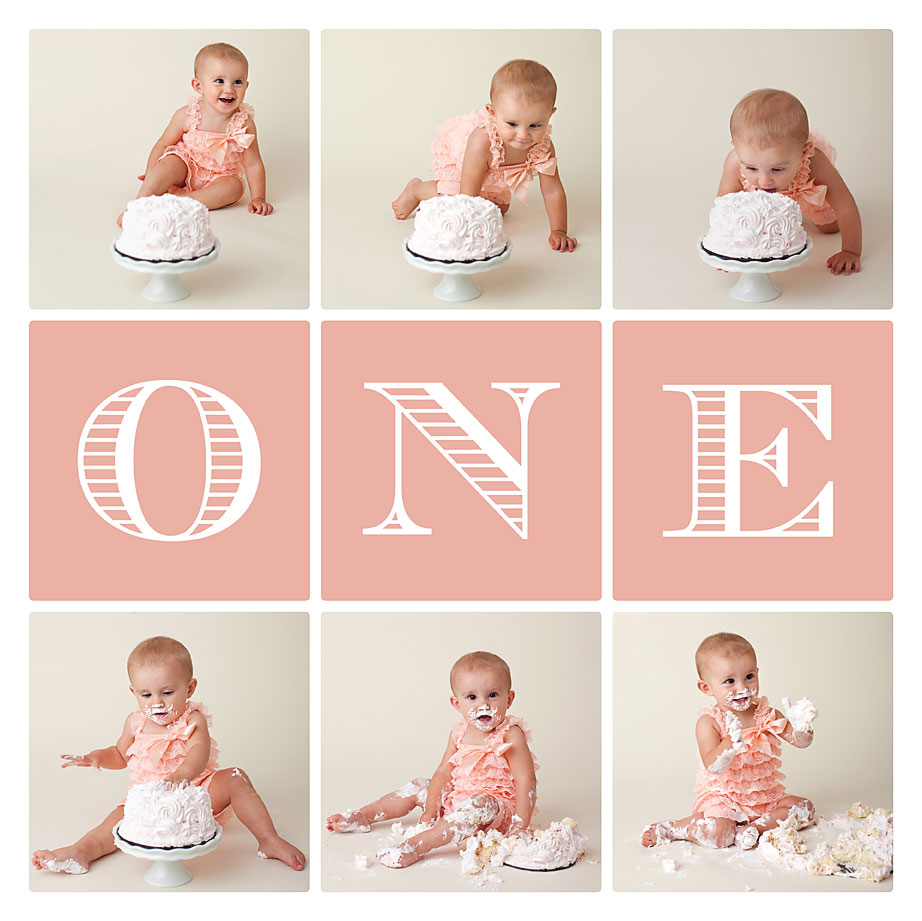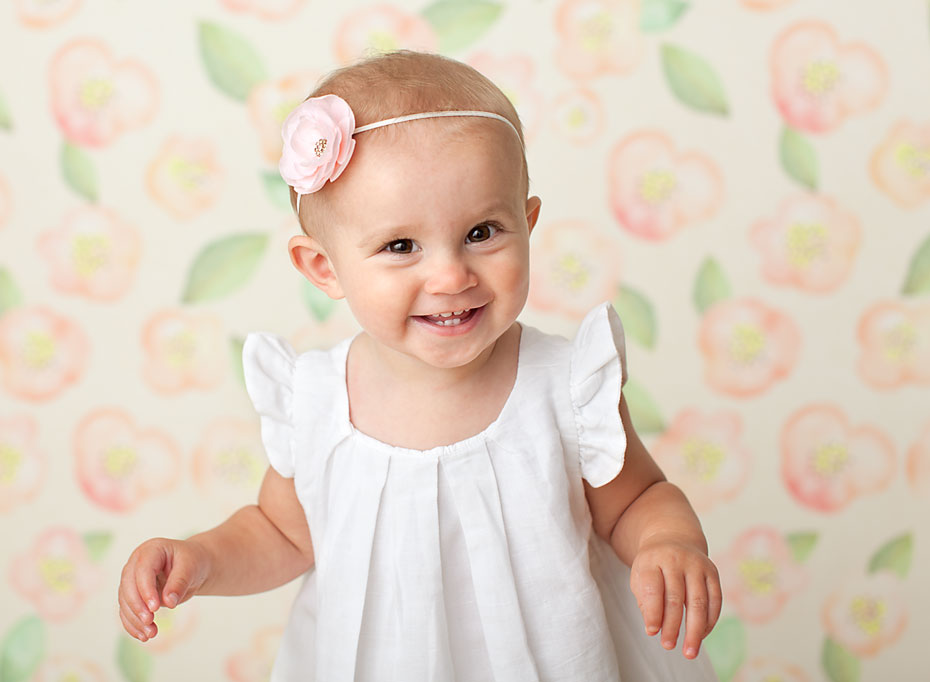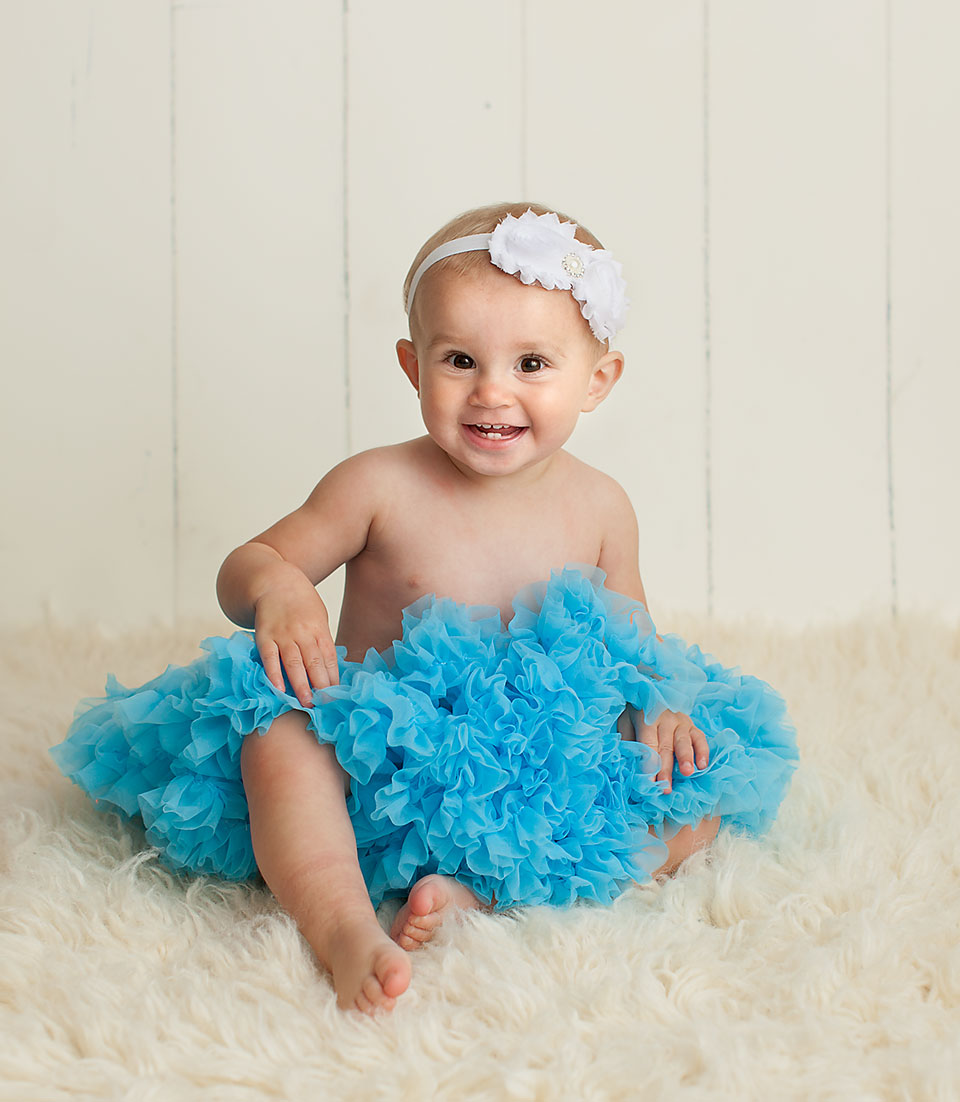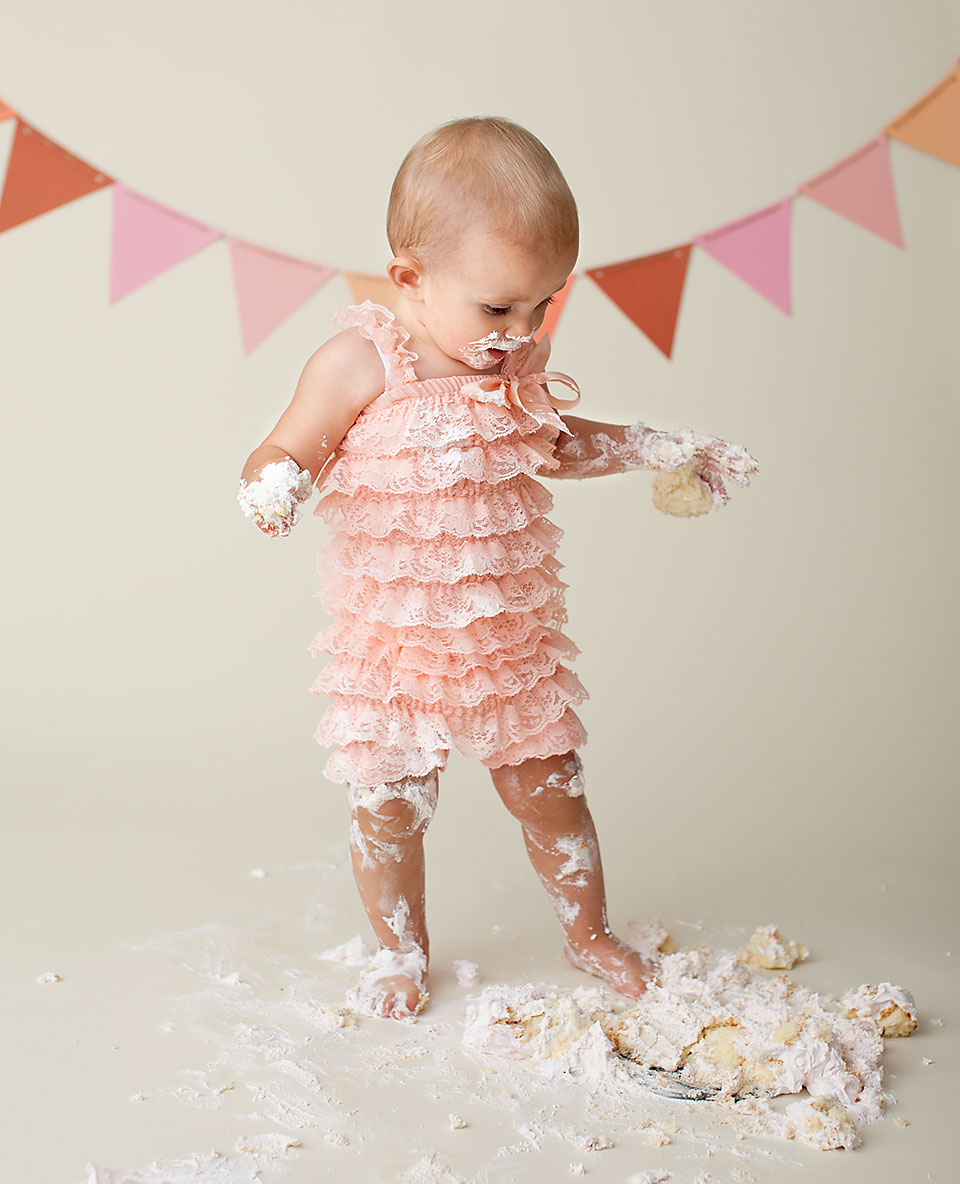 Save