With my baby plan, in addition to your newborn session you will get 3 additional sessions in your baby's first year.  Most will choose to do these at the big milestones- tummy time (3 months), sitting (6-8 months) and standing/walking (1st birthday).  It's incredible how quickly they change in one year, and a total joy to photograph.  I love having clients back and seeing their little one's again!  I try to keep some consistency in colours and textures, or a theme throughout each session.  This allows the family to display the images together in an album, or wall display.  It's fun to do 'comparison' shots using the same prop to emphasize how much the child has grown.
For Harper's newborn session late last year I used a pink and cream colour scheme.  I carried these colours into her first milestone session – sitting up.  I also used some of the same props – the cream wash basin, antique chair, and pink/green quilt.  She is incredibly sweet and I just love the expressions she gave me during the session!  She was a bit shy at first, but most are at that age.  I spend some time just playing and getting the baby comfortable with me before I put a big camera in front of my face.  I try to capture some of the more serious looks too – those are just as cherished by the parents.
I'm really looking forward to having Harper back for her birthday session!  Here are some of my favourite images from her baby milestone session.[su_spacer size="40″]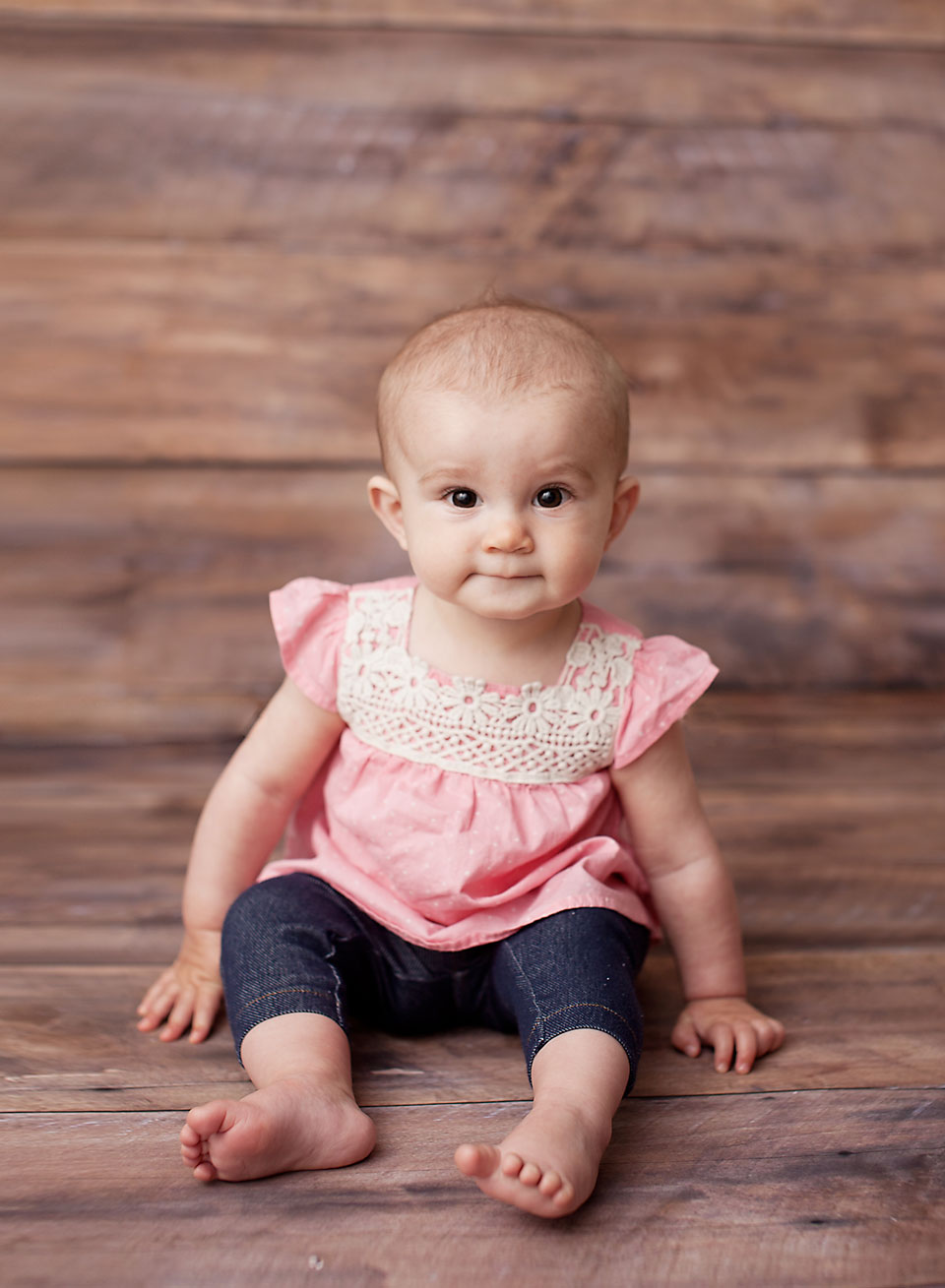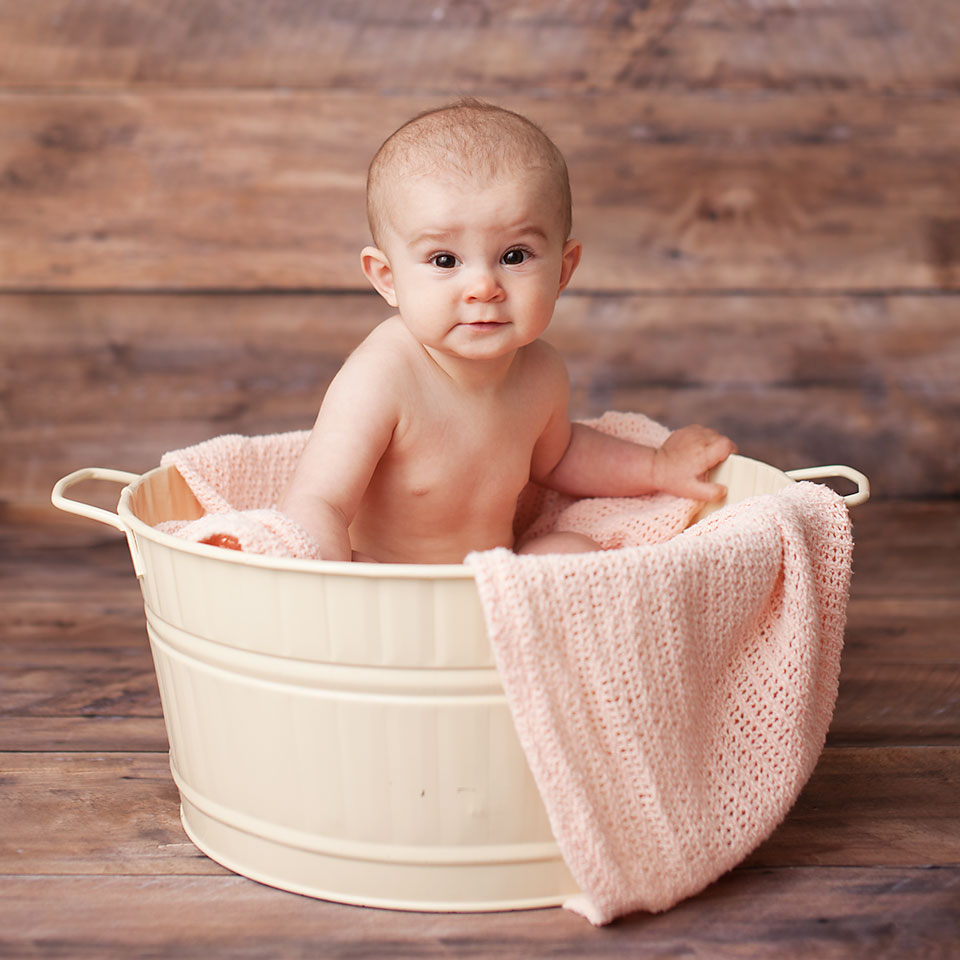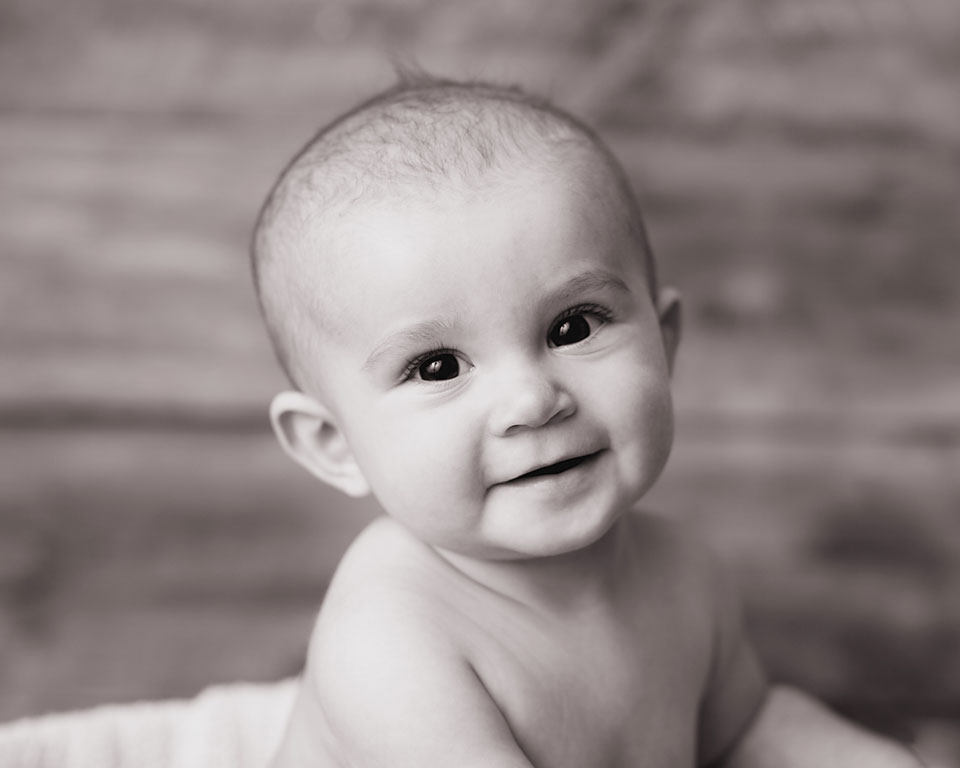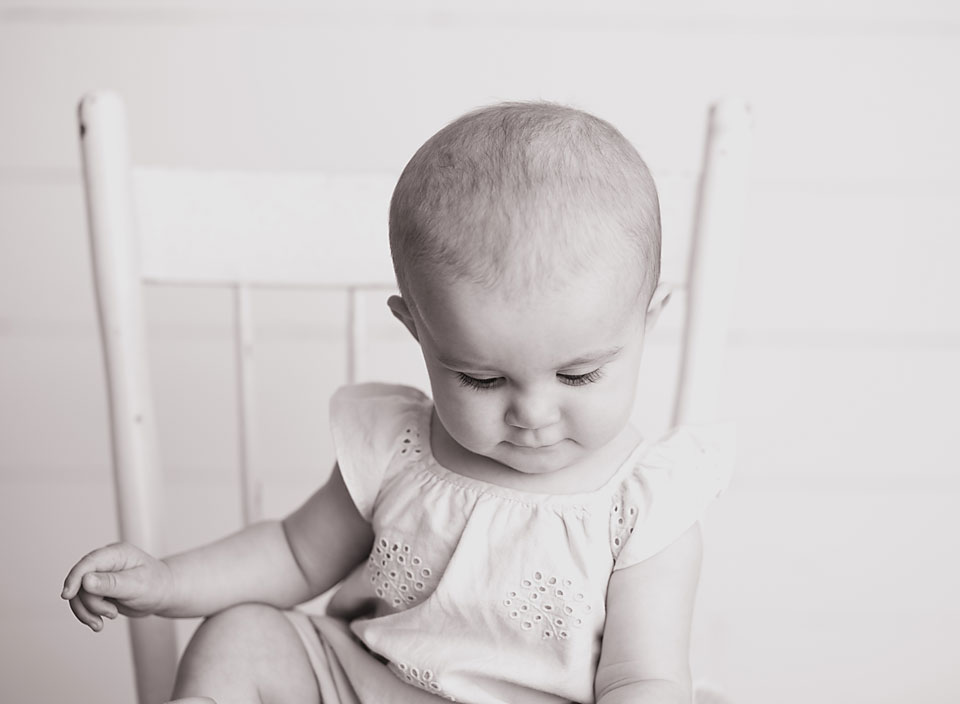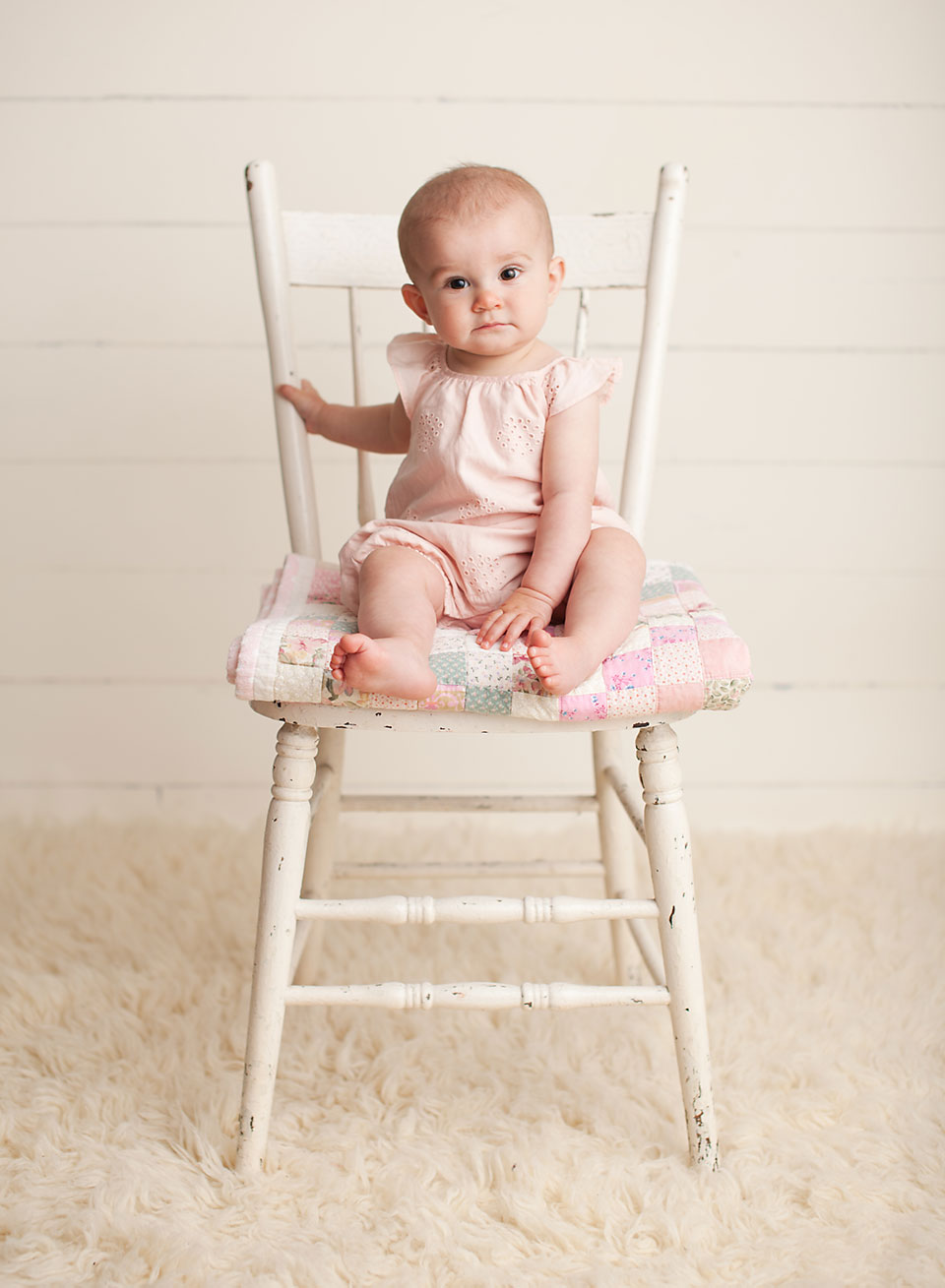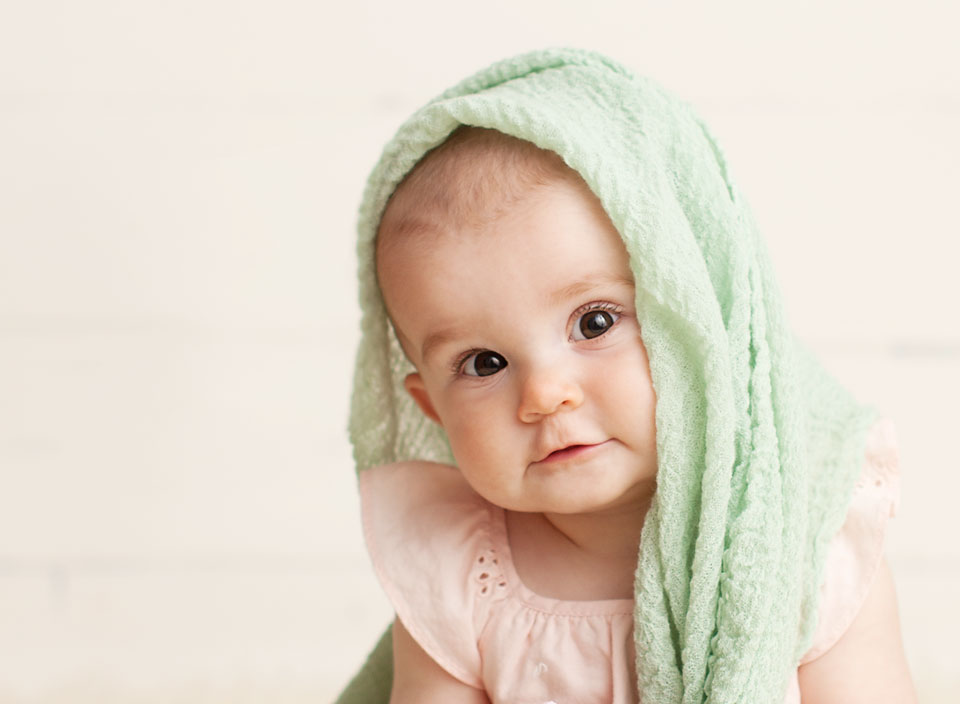 [su_spacer size="30″]
Email me to add a baby plan to your newborn session!